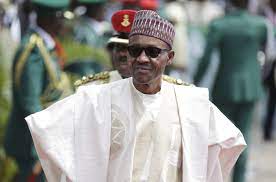 President Muhammadu Buhari has sent a letter to the Senate seeking approval to pay a judgment debt owed by the Federal government. The debt amounts to $566,754,584.31, £98,526,012.00, and N226,281,801,881.64.
Senator Ahmad Lawan, the President of the Senate, read the President's request in Abuja. The letter stated that the Federal Executive Council (FEC) had already approved the liquidation of top priority and general judgment debts owed by various Ministries, Departments, and Agencies (MDAs). President Buhari explained that the approval would enable the government to settle the judgment debt by issuing promissory notes.
Promissory notes will be issued and redeemed over time through provisions in the Federal Government of Nigeria's budgets. Debt securities have already been published for this purpose, but the approval of the National Assembly is required.
President Buhari requested the Senate to consider and approve the settlement of the judgment debts incurred by Federal MDAs in the amounts of USD 566,754,584.31, £98,526,012.00, and N226,281,801,881.64 through issuing promissory notes. The Minister of Justice and the Minister of Finance, Budget, and National Planning are available to provide any necessary information to the Senate to consider this request.
_
Source: Omanghana.com