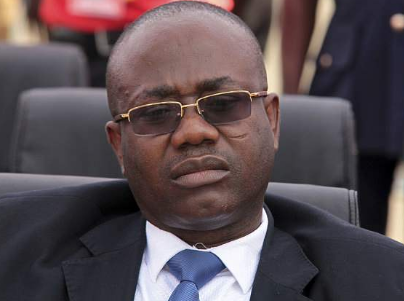 Former Ghana Football Association President, Kwesi Nyantakyi, has made a controversial statement about investigative journalist Anas Aremeyaw Anas. Nyantakyi, who was banned from football activities for life after being caught in an exposé by Anas, said that the journalist has been stripped naked by the court. Nyantakyi was referring to a case in which Anas sued Mr. Kennedy Agyapong, Assin Central MP, for defamation, but the court dismissed the case for lack of evidence.
However, Mr. Nyantakyi in his criticism described Anas as a crook and "worse than the devil." He accused Anas of entrapping him in the exposé that led to his downfall and said Anas had manipulated the footage to make him look bad.
Anas, who is known for his undercover investigations into corruption and other social issues, has been both praised and criticized for his work. Some see him as a hero who exposes wrongdoing and holds those in power accountable, while others accuse him of entrapment and sensationalism.
_
Source: Omanghana.com/SP