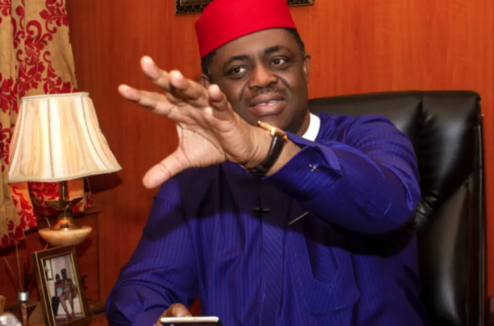 Femi Fani-Kayode, a prominent member of the ruling All Progressives Congress (APC), has called for a reciprocal response from the Nigerian government to the recent visa restrictions imposed by the United States on certain politicians. The US Secretary of State, Antony Blinken, announced the visa restrictions, alleging that these individuals had undermined democracy during the elections.
In his statement on Tuesday, Fani-Kayode expressed his belief that the issue should not be a cause for concern. He argued only Nigerian courts could determine if the elections were rigged. He further stated that foreign policy should be based on equality among nations and conducted with reciprocity. Therefore, he urged the Nigerian government to consider implementing similar visa restrictions on citizens of countries that have imposed such measures, targeting individuals or corporate entities that have undermined democracy or rigged elections in any country worldwide over the past 25 years.
Fani-Kayode acknowledged that the countries imposing visa restrictions on selected Nigerians might do so within their jurisdiction. However, he emphasized Nigerians should not be troubled by these actions because the Nigerian people, as a sovereign nation, expressed their legitimate choices during free, fair, and credible elections. He also pointed out that any allegations of election rigging or democracy undermining should be appropriately determined by Nigerian election tribunals and courts based on presenting and examining facts and evidence. Fani-Kayode states it should not be left to foreign or partisan foreign governments or powers to make such judgments.
_
Source: Omanghana.com