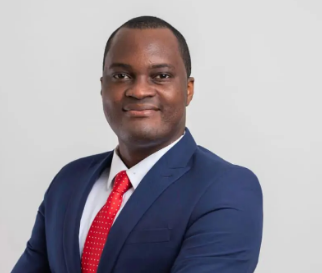 George Addo Jnr, a well-known sports broadcast journalist from Ghana, has joined the British Broadcasting Corporation (BBC) after over ten years of experience in the Ghanaian and African media industry. George has previously worked for Ghana's largest media conglomerate, the Multimedia Group Limited, and aims to use his extensive experience to help strengthen the BBC's position as a leading sports news platform globally, with a focus on Africa.
George is now the third Ghanaian Sports Journalist to work for the BBC in the United Kingdom, following in the footsteps of Yaw Ampofo Ankrah and Ibrahim Sannie Daara. He holds a post-graduate certificate in Sports Marketing and Communication from the Global School of Business, besides a bachelor's degree in Linguistics and Psychology.
While at the University of Ghana, George played a key role in the Sports for Development Programme and provided extensive research to the Ghana Universities Sports Association. He also served as the Head of Sports at the campus station, Radio Univers, where he led the strategic coverage of several major sporting events, earning him the title of Student Reporter of the Year in 2013.
George's skills as a football commentator were honed during his nine years as Joy FM's chief football commentator, where he provided world-class commentary on several major sporting tournaments, including five Africa Cup of Nations, two European football championships, five UEFA Champions League campaigns, three FIFA World Cup tournaments, and seven Ghana Premier League campaigns.
Besides commentating, George is also a talented storyteller who has created excellent documentaries and features on the Ghanaian league, earning him an award from the Ghana Premier League Board for his significant promotion of the topflight in 2013 and 2014. He has also interviewed several top personalities in the sports world, including CAF President Patrice Motsepe, Borussia Dortmund CEO Carsten Cramer, and Liverpool legends Ian Rush, Robbie Fowler, and John Barnes.
George's experience in communications also saw him take on roles as media lead for Borussia Dortmund's first official visit to Ghana and Africa, as well as communications director for the Ghana Beach Soccer Association from 2013 to 2017. He has also been featured on some of the world's leading and influential media, including SuperSport, talkSPORT, Newzroom Afrika, DW, and the BBC.
_
Source: Omanghana.com/SP