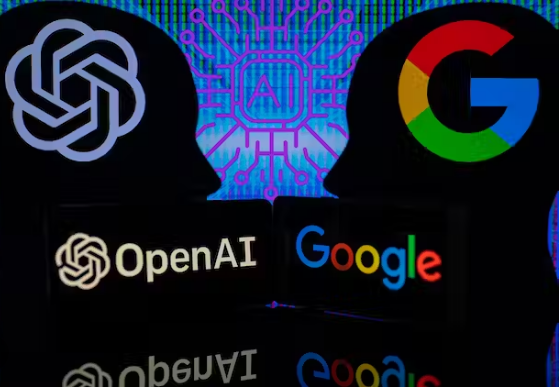 Google has revealed its plans to integrate artificial intelligence (AI) into its primary search engine, following in the footsteps of Microsoft's inclusion of ChatGPT in Bing earlier this year. The new feature, known as Search Generative Experience, will generate responses to open-ended queries, according to the company. However, the system will initially have limited availability and is still in the experimental phase.
Alphabet CEO Sundar Pichai stated, "We are reimagining all of our core products, including search," expressing the company's commitment to transforming its offerings.
Besides this announcement, Google unveiled a new feature for its Android system that will proactively alert users about unknown AirTags. These small devices, designed to track phones, have been exploited for stalking purposes. The technology giant's "unknown tracker alerts" will be activated during the summer. The move follows a collaborative effort between Apple and Google to address the issue after two women sued Apple over AirTag stalking. Last year, individuals who had been tracked using these devices emphasized the need for stronger preventive measures.
Google made these announcements at its annual developer conference, where the company's leaders showcased the latest advancements in artificial intelligence and introduced new hardware, such as a phone priced at $1,799 (£1,425) that opens and closes like a book.
The company also revealed its plan to eliminate the waitlist for "Bard," an experimental conversational chat service. Bard will be launched in English across 180 countries and territories and will soon be capable of responding to prompts with both text and images.
Google has faced pressure to enhance its AI offerings, particularly because of the success of Microsoft's ChatGPT. In February, Google faced embarrassment after an advertisement intended to show Bard's capabilities resulted in an incorrect answer. This incident caused Alphabet's share value to decrease by $100 billion (£82 billion), underscoring the scrutiny investors place on the AI ventures of major tech companies.
Microsoft, having made substantial investments in OpenAI, the developer of ChatGPT, is integrating ChatGPT technology into Bing. Chinese tech giant Baidu also has its own chatbot called Ernie.
Gartner analyst Chirag Dekate remarked that Google remains an industry leader and is well positioned to capitalize on the growing interest in AI. However, the question remains whether Google will ultimately dominate the AI landscape.
_
Source: Omanghana.com