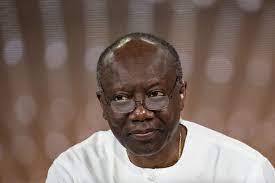 Finance Minister Ken Ofori-Atta has announced that the government will initiate discussions with the Ghana Medical Association (GMA) to address their demands regarding conditions of service. The GMA, during its 65th annual general conference, had outlined specific requests, including the ability to retire on their salary and a waiver on vehicles imported by doctors. They set a deadline of January 1, 2024, for the government to meet these demands.
Presenting the 2024 budget statement in Parliament, the Finance Minister acknowledged the challenges faced by medical personnel and assured that the government would engage with the GMA to address their concerns. He specifically mentioned discussions on waivers for the importation of vehicles to alleviate the transportation burden on doctors, emphasizing the government's commitment to supporting healthcare providers in delivering quality and timely healthcare.
The Minister highlighted that the Tripartite Committee had concluded negotiations on the National Daily Minimum Wage, and adjustments to the tax-free portion of the Individual Income Tax rates would be made accordingly.
Source: Omanghana.com