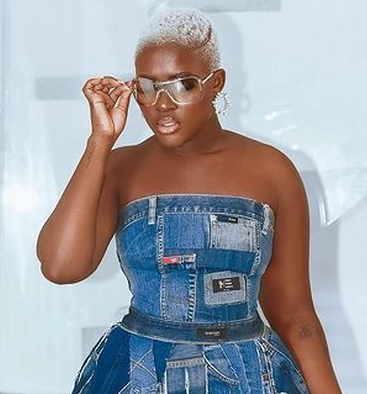 A few weeks ago, a Ghanaian actress publicly disclosed a theft incident. The 27-year-old actress, through a series of tweets, revealed that one of her employees, Gina, had absconded with a sum of GH¢50,000. Despite her and her team's efforts, they could not locate the woman as she had blocked them on all communication platforms. She expressed her frustration online, highlighting how some individuals exploit job opportunities for selfish gains. In one of her tweets on Thursday, April 26, she criticized individuals with such unethical behavior, stating, "Because of some of you, your bad character and stupid mindset be why people don't even want to employ you. Wicked set of humans."
She expressed her frustration further by stating, "My employee has stolen my money. My team and I can't find her anywhere. She has blocked us on all platforms. I only received a call from one man who claimed to be an officer threatening me. Gina, you're seeing this; kindly send me my 50k. That's my hard-earned money!"
The actress emphasized her disappointment with the situation, mentioning that she continuously prays to God and invests her energy. Yet, her employee dared to enjoy the fruits of Makafui and disclosed she had labor. She vowed to locate Gina and recover every penny she had stolen.
In a recent interview with Ghanaian blogger Zionfelix, Fella Makafui disclosed she had arrested the notorious worker. She revealed Gina was now repaying the stolen money in installments.
When asked why she had involved the police while also addressing the matter on social media, Fella Makafui explained she had resorted to venting on the internet out of disappointment, as she had trusted and treated Gina well.
For more insights from Fella Makafui, watch the video below as she discusses the incident with Ghanaian blogger Zionfelix.
_
Source: Omanghana.com