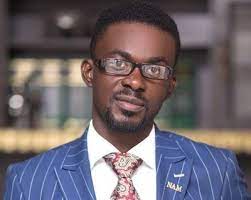 Nana Appiah Mensah, widely known as NAM 1, the former Chief Executive Officer (CEO) of the now-defunct Menzgold Ghana Limited, has been released on bail amounting to GH₵500 million, with four sureties, and none of these sureties are required to provide justification.
As a condition of his bail, he has also been directed to surrender his passport to the court registry.
This development transpired after he entered a plea of not guilty to facing 39 charges related to fraud and money laundering, which were brought against him, Menzgold Ghana Limited, and Brew Marketing Consult.
His legal counsel, Kwame Akuffo, requested that the court maintain the bail amount of GH₵5 million, which was initially granted when the case was first heard in the circuit court before the state decided not to proceed with the prosecution.
While not opposing the bail request, Deputy Attorney General Alfred Tuah Yeboah, representing the state, urged that the accused be required to surrender his passport. Alfred Tuah Yeboah also emphasized the significant sum of GH₵1.68 billion involved in the case.
After considering these arguments, the judge granted bail in the amount of GH₵500 million with four sureties, and none of them needed to provide justification. Additionally, NAM 1 was ordered to report to the Criminal Investigations Department (CID) headquarters every Thursday as part of his bail conditions.
Source: Omanghana.com