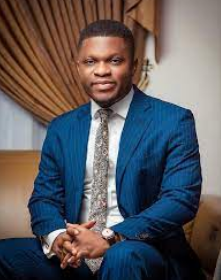 In its complaints, the NDC accuses the Akufo-Addo government of mismanaging funds meant to fight the Corona Virus Pandemic.
This claim and a few others are included in the report. The Auditor-General has recently released a report on a Special Audit of Government of Ghana expenditures for the period March 2020 to June 2022.
After the Auditor-General revealed that only $38,322,000 vaccines were delivered to the National Cold Storage after the purchase of vaccines worth $120,192,379.80 from UNICEF/AVAT, the party called for the head of the Health Minister, Kweku Agyemang Manu. In other words, $81.8 million worth of vaccines are still undeliverable.
The party's National Communications Officer, Sammy Gyamfi, presented fifteen shocking revelations contained in the Auditor-General's report at party headquarters on Wednesday, February 1, 2023, as part of the "Moment of Truth" series.
As part of that criticism, the party criticized the use of GHS10.3 million to pay for Special Life Insurance Cover for 10,000 frontline health workers. However, it did not provide proof of the document, or a list of beneficiaries.
There were several questions raised during the height of the pandemic regarding a variety of risks faced by frontline health workers that resulted in some deaths.
The government's intention to provide life insurance for frontline health workers was subsequently announced in one of President Akufo-Addo's addresses.
The NDC, however, claims that Enterprise Insurance's arrangement for procuring 30% life insurance coverage was irregular and therefore smacks of some underhanded practices. As a result, there is no policy document or beneficiary list available.
A party cites the Chief Executive Officer of the National Food Buffer Stock Company for over-invoicing of waybills, as a result of a finding in the report about invoices received from various suppliers for the supply of food to the National Food Buffer Stock Company. This party is demanding that the said funds be refunded to the state.
As he described the government of Akufo-Addo as a monument of corruption and waste, Gyamfi complained that a contractor who was in the process of building a holding and treatment center in Nalerigu, North East Region, received a payment of US$4.5 million in advance, yet abandoned it after receiving the advance payment.
Bemoaning the absence of a performance bond or insurance guarantee at the time of awarding the contract, the NDC argues this has caused huge financial loss for the state.
Among a number of actions demanded by the party regarding the report was the request that the Public Accounts Committee of Parliament compel the Auditor-General to exercise his power to surcharge and disallow for "retrieval of all COVID-19 funds that have been misused through numerous infractions and criminal acts."
NDC called on the President to dismiss the Finance Minister, Health Minister, Chief Executive Officer of the National Food Buffer Stock Company, and other officials for mishandling Covid-19 funds.
_
Source: Omanghana.com/SP