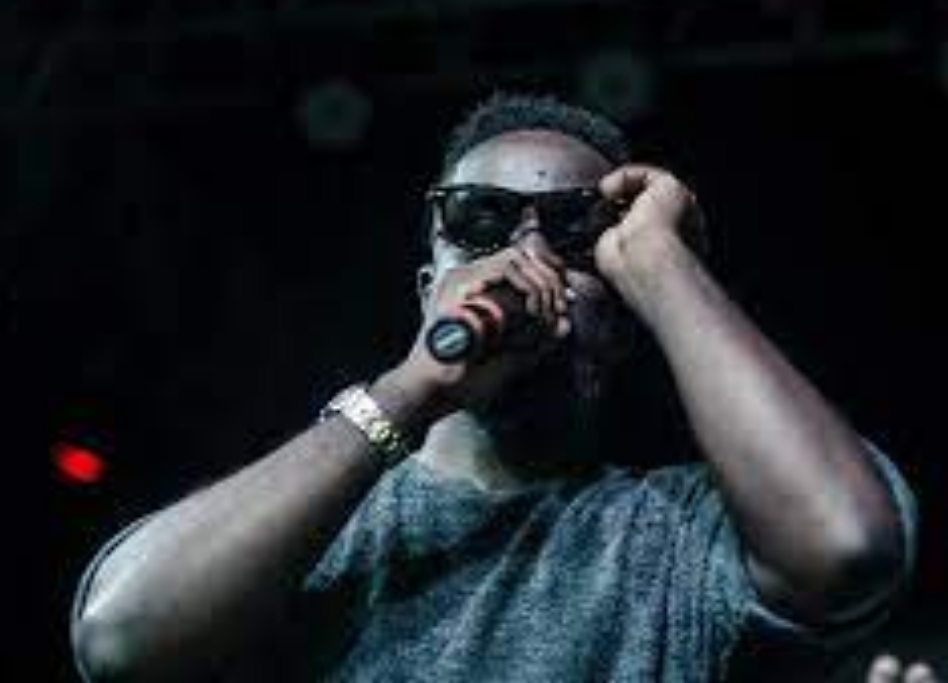 As a revered and highly decorated artist in Ghana, every move you make is subjected to intense scrutiny. It is no surprise that Sarkodie's decision to embark on a high school tour has garnered a flood of sentiments, most harmful and discouraging.
Sarkodie has joined forces with High School Clique and Eagle Plug Ghana to explore a territory many A-list entertainers need help to venture into, especially during their prime. In the current era, where having a solid fan base is essential, even when an artist is engaged in a worthy and commendable cause, they are often ridiculed instead of applauded. Unfortunately, such abuse is amplified by ignorant individuals who seek to criticize.
Critics argue that when Sarkodie announced the High School Tour, it was met with ambivalence and cynicism, which only intensified when the tour actually began. The timing of the tour coincided with the renowned international fashion event, the MET Gala, attended by Nigerian music stars Burna Boy and Tems. While some chastised Sarkodie for choosing high schools over the prestigious MET Gala platform like his contemporaries, others scolded him for supposedly stooping low to perform for teenagers.
Their argument stems from the belief that Sarkodie should perform in larger venues for adult audiences rather than minors in elementary schools because of his status, reputation, and acclaim.
However, the importance of Sarkodie's high school fans should be supported. He is one of the most famous artists in Ghana and across Africa, with an immeasurable influence and a devoted following throughout the country. He has sold millions of albums, dominated the charts, and consistently produced hit songs for the past 13 years.
From toddlers to teenagers to older people, Sarkodie's music is popular and has resonated in households for years.
Interestingly, these enthusiastic teenagers in high school are also fans of Sarkodie and have been listening to his music for as long as they can remember. Their adoration and admiration for the artist were clear as he performed in two schools, with the teenagers enthusiastically singing along to every chorus, displaying more energy than the VIP guests Sarkodie performed for at the recently concluded VGMA.
Regardless of their status and reputation, any artist would envy the level of attention and excitement these teenagers have shown during the tour. They truly matter!
Beyond the musical element, Sarkodie and his collaborators are addressing a crucial issue with the tour. Today's youth are deeply immersed in the online world, which comes with both positives and negatives. Guiding them toward harnessing the positives to improve themselves and their chosen endeavors is crucial. The Take A Stand initiative encourages students to make the most of the Internet while avoiding its negative aspects. Sarkodie is also effectively promoting his brand and songs to young music consumers by capitalizing on their passion.
Music lovers between the ages of 13 and 23 are estimated to make up 70 to 90 percent of those streaming music worldwide. The same research shows that 61 percent of millennials (age 25-34) are the most likely to pay for a music streaming subscription, while 60 percent of Generation Z (age 13-23) are the most likely to pay for music streaming.
Only a business-savvy artist and a proactive team would recognize and exploit such an opportunity.
It is laughable to witness ignorant individuals denigrating Sarkodie over the tour when they haven't taken a few minutes to see if similar moves have been made in the creative industry. In 2009, Jay-Z, amidst a string of chart-topping hits, promoted his album The Blueprint 2: The Gift and the Curse in a unique way instead of playing concerts at large gatherings.
_
Source: Omanghana.com