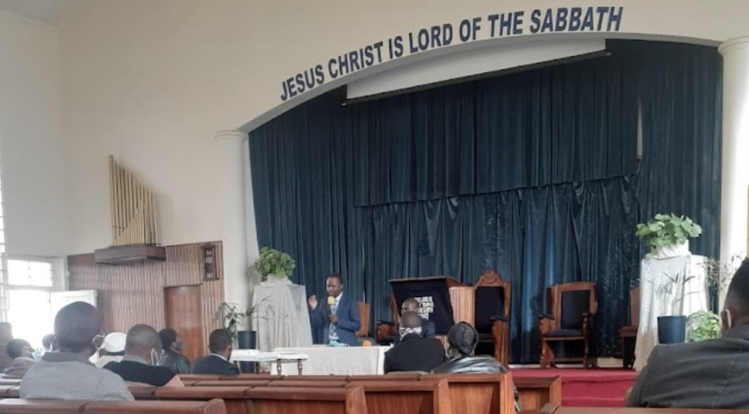 The Johannesburg Central SDA church in South Africa offered to counsel its congregants after gunmen stormed the church and robbed worshippers of their valuables during a sermon over the weekend.
According to BBC, the church was having a service on Saturday when the gunmen entered the building and robbed the congregants of their monies and valuables. The church's live camera recorded the incident.
In the wake of the robbery, the church took to Facebook to sympathize with its members and also inform them about a counseling session it would hold on Sunday.
"We are praying for the church to unite in times like these, supporting each other both moral and practical," the church captioned alongside a video of the robbery. The church also said an Elder was preaching when the gunmen invaded the building.
The robbery was denounced by the provincial police chief. The law enforcement official also told local media that they would do their best to round up the suspects.
In July, a pastor in New York was also similarly robbed of his jewelry after gunmen stormed his church while he was delivering a sermon, Face2Face Africa reported at the time. The service at the Leaders of Tomorrow International Ministries was being live-streamed when the robbery happened. Following the robbery, the pastor, Bishop Lamor Whitehead, claimed the jewelry the suspects made away with was valued at over $1 million.
And in an interview with CBS News, Whitehead said he believed the armed robbers targeted him. The unidentified men entered the church about five to ten minutes after the sermon started. Whitehead's wife was also robbed.
"I said, 'Alright, alright, alright,' pretty much stating that I'm not going to do anything because I know you're coming for me. You're coming straight to me. I don't want my parishioners hurt. I've got women and children there," Whitehead said.
"As I got down, one went to my wife and took all her jewelry and had the gun in front of my 8-month-old baby's face. Took off my bishop's ring, my wedding band and took off my bishop's chain, and then I had chains underneath my robe and he started tapping my neck to see if anything else. So that means they knew. They watched and they knew that I have other jewelry."
The bishop also revealed there were around 100 worshippers in the church, adding that they all lay on the ground when the gunmen entered. "My church is traumatized. The women and children are still crying. Babies are still crying," he said at the time.