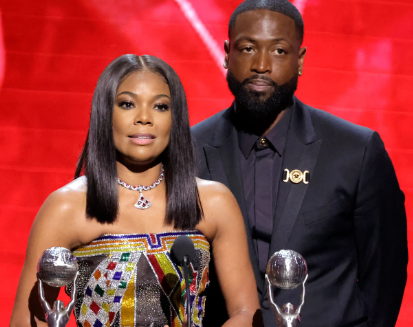 Gabrielle Union, the American actress, recently shared in an interview with Bloomberg that she and her husband, athlete Dwyane Wade, divide the expenses of their household finances equally. The discussion quickly gained attention and went viral on Tuesday.
During the interview, the renowned actress, known for her role in "Bring It On," discussed her perspective on saving money and maintaining financial prudence. She expressed her efforts to find peace in her financial journey and not let anxiety and a scarcity mindset drive her decisions, although she acknowledged the difficulty in doing so.
Union remarked, "It feels strange to claim the title of head of the household because, in our home, we split everything down the middle—50/50." However, she also highlighted the additional responsibility they have in supporting other households, emphasizing the pressure to work hard and not slack off. The fear of someone going hungry or facing hardship looms over them.
The couple exchanged their vows in Miami on August 30, 2014, and four years later, they welcomed their daughter, Kaavia, with the help of a surrogate.
_
Source: Omanghana.com