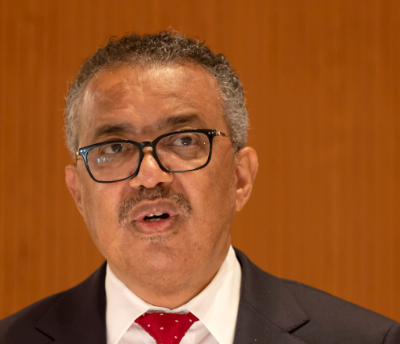 Yesterday, the head of the World Health Organization (WHO) issued a warning that the planet needs to be prepared for a disease that is even deadlier than COVID-19. Dr. Tedros Adhanom Ghebreyesus addressed the World Health Assembly forum, emphasizing that the world cannot ignore the possibility of another public health crisis in the future. He further highlighted that while the darkest days of the COVID-19 pandemic may be in the past, there is still a potential for a doomsday variant of the virus that could bring the world back to square one.
Speaking in Geneva, Switzerland, Dr. Tedros stated, "The threat of another variant emerging that causes new surges of disease and death remains. And the threat of another pathogen emerging with even deadlier potential remains." He stressed that despite the current shift in focus away from COVID-19 as a global health emergency, the health threat persists.
During the meeting, the WHO introduced a new global initiative aimed at detecting and monitoring the most dangerous pathogens. The International Pathogen Surveillance Network (IPSN) will provide countries with access to genomic sequencing, enabling them to identify and respond promptly to emerging disease threats. Genomic sequencing helps scientists identify mutations that can make a pathogen more contagious or lethal, which allows the development of effective treatments and vaccines.
Dr. Tedros underscored the urgency of the situation, stating, "We cannot kick this can down the road. When the next pandemic comes knocking – and it will – we must be ready to answer decisively, collectively, and equitably." The WHO previously identified nine priority diseases, including COVID-19, that pose significant risks to public health because of a lack of treatments or their potential to cause a pandemic.
In conclusion, Dr. Tedros' remarks serve as a reminder that the world needs to remain vigilant and adequately prepared for future health crises. The WHO's efforts, such as the IPSN, aim to enhance global readiness and response to emerging disease threats, ensuring a proactive and coordinated approach to protect public health.
Source: Omanghana.com