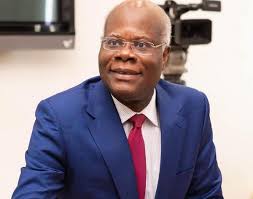 The Minister of Trade and Industry has revealed that there are currently 126 operational projects under the government's One-District-One-Factory policy. In addition to these KT Hammond, said approximately 300 established companies are at various stages of completion, actively participating in the supply chain.
Speaking at the Ghana Industrial Summit and Exhibition 2023, organized by the Association of Ghana Industries on September 18, KT Hammond highlighted the significant impact of the One-District-One-Factory initiative in terms of job creation, both directly and indirectly.
"More than 60% of the companies operating under the One-District-One-Factory initiative within my ministry are implementing similar programs, which contribute significantly to job creation. Thanks to this substantial investment and industrialization push, there are currently about 300 One-District-One-Factory projects in various stages of implementation, leading to the creation of over 160,000 direct and indirect jobs."
KT Hammond noted that out of the 126 projects currently in operation, 58 are fully owned by youth groups in the country. These youth-led projects cover a range of agro-based processing activities, including rice, maize, ginger, bamboo, cassava, and mushroom processing.
The One-District-One-Factory program aims to promote industrialization, increase local production, and enhance the overall economic landscape of Ghana.
Source: Omanghana.com