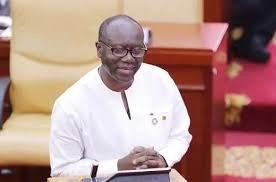 Finance Minister Ken Ofori-Atta is scheduled to present the government's 2024 Annual Budget Statement and Economic Policy to Parliament on Wednesday, November 15, 2023. Ahead of the presentation, calls have intensified for the government to make significant spending cuts to address the struggling economy.
CEO of Dalex Finance and Leasing Company Limited, Kenneth Thompson, cautioned about the potential for an economic crisis in 2024 if the government continues its current pattern of extensive and escalating expenditures. Thompson emphasized the need to protect the vulnerable population and suggested that while there are various areas where expenditure could be reduced, a focus on essentials such as health, education, infrastructure, and food is crucial.
Addressing concerns related to the Akosombo Dam leakage,
Finance Minister Ofori-Atta acknowledged the need for long-term relief efforts for the affected individuals. Following his visit to the impacted areas, Ofori-Atta mentioned that while the government had already provided some relief supplies, additional measures would be included in the 2024 budget. He stressed that the budget would not only consist of figures but also reflect a genuine understanding of the situation on the ground.
"We have mobilized a few things that we would like to share, but I think we are also in the budget season, and therefore it will not just be numbers that we are working on but true feelings in the field and therefore the need to look at these social interventions in a real way. We will certainly give this an expression immediately and also in the budget," stated the Finance Minister during a media interaction a few days after his visit to the affected areas.
Source:Omanghana.com