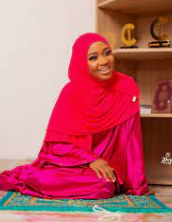 During an interview, Rosemond Alade Brown, also known as Akupem Poloo, apologized to the youth, particularly her fans, for leading a socially misleading lifestyle.
In her appearance on Joy TV's Prime Morning on Friday, Akuapem Poloo humbly sought forgiveness from her fans, who have admired her despite her socially deceptive actions that may have hurt them. She attributed her behavior to ignorance, immaturity, and naivety.
The actress and video vixen gained attention for sharing twerking videos and creating a fabricated social media persona. On her 34th birthday, Akuapem Poloo appealed to young people and her fans, urging them to forgive her and transform their lives, just as she has done.
Having recognized the potential harm her lifestyle could cause the youth, particularly those who considered her a role model, she has since changed her ways.
Also, the actress emphasized the importance of understanding that only some things portrayed on social media are genuine. She advised young individuals to exercise caution when consuming online content and not allow it to pressure them.
It is worth noting that Akuapem Poloo recently embraced Islam, finding solace and a sense of belonging among her fellow believers in the faith.
_
Source: Omanghana.com