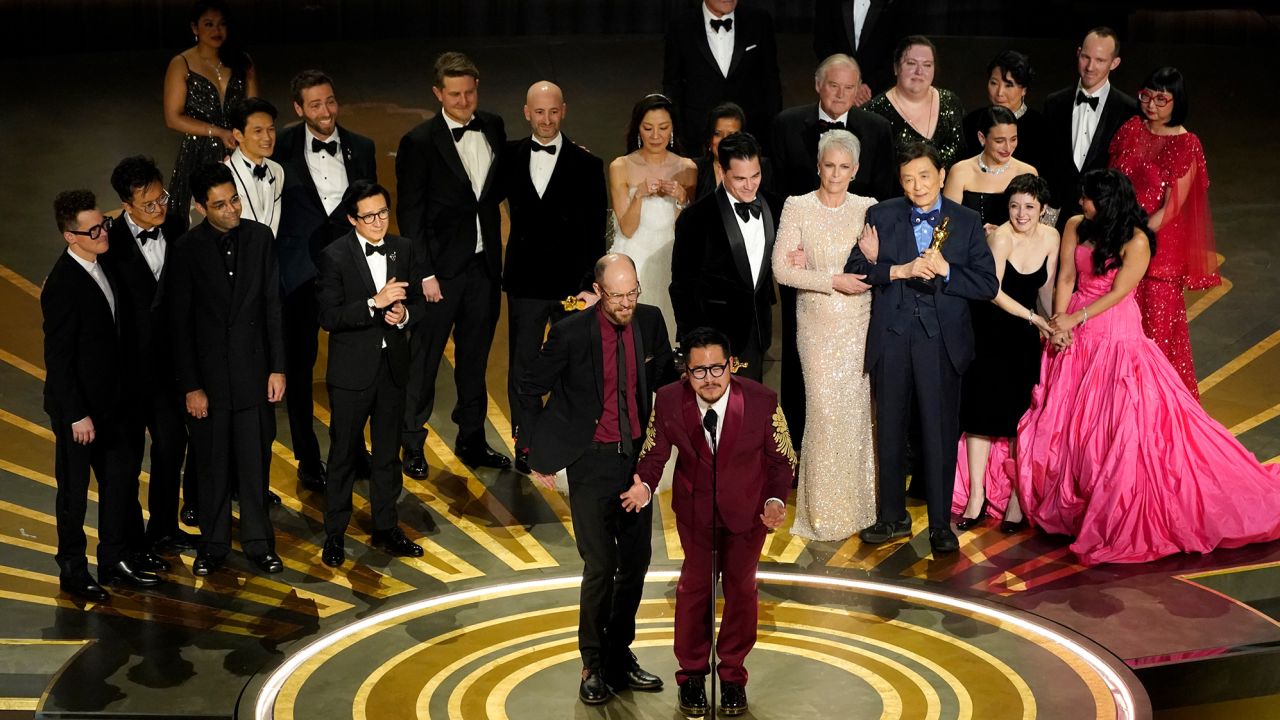 The film "Everything Everywhere All at Once" emerged victorious at the Academy Awards, sweeping up seven Oscars on Sunday. The film was awarded for best picture, best director (Daniel Kwan and Daniel Scheinert), best actress (Michelle Yeoh), and both supporting actor awards (Ke Huy Quan and Jamie Lee Curtis), making it an impressive and dominating night. Michelle Yeoh's win was especially notable, as she became the first woman of Asian descent and the first Malaysian-born performer to win the best actress award. In her acceptance speech, she expressed her gratitude and highlighted the significance of her win as a symbol of hope and possibility for children who share her background. Meanwhile, Brendan Fraser won the best actor award for his role in "The Whale." The war film "All Quiet on the Western Front" also had a successful night, winning four Oscars, including the best international feature award.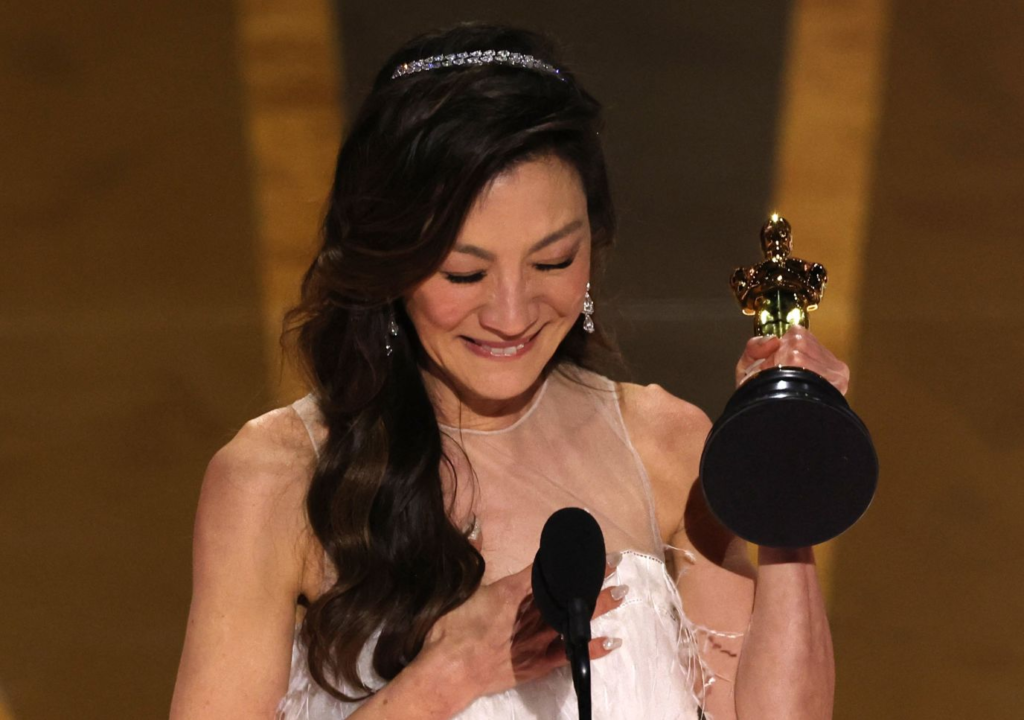 Upon receiving the best actress Oscar for her performance in "Everything Everywhere All at Once," Michelle Yeoh delivered an empowering message to women everywhere. The 60-year-old actress addressed her fellow women, stating, "Ladies, don't let anybody tell you you are ever past your prime. Never give up."
After winning the best actor award for his role in "The Whale," Brendan Fraser expressed his gratitude towards his fellow nominees in his acceptance speech. He acknowledged the honour of being nominated alongside them, stating, "It is an honour to be named beside you in this category."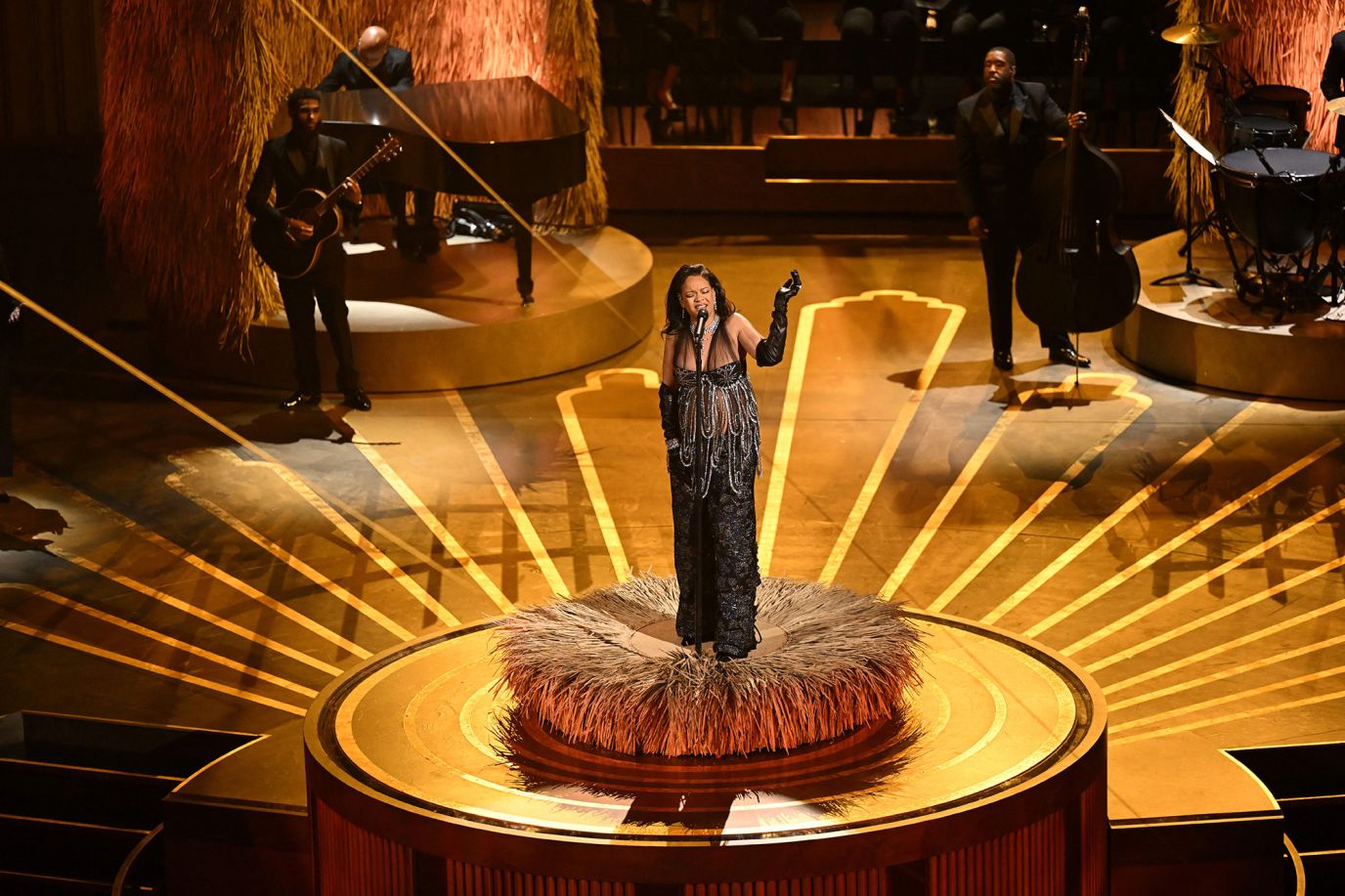 Rihanna took to the stage to perform her Oscar-nominated song "Lift Me Up" from the film "Black Panther: Wakanda Forever." Her powerful rendition of the song was a highlight of the evening's entertainment.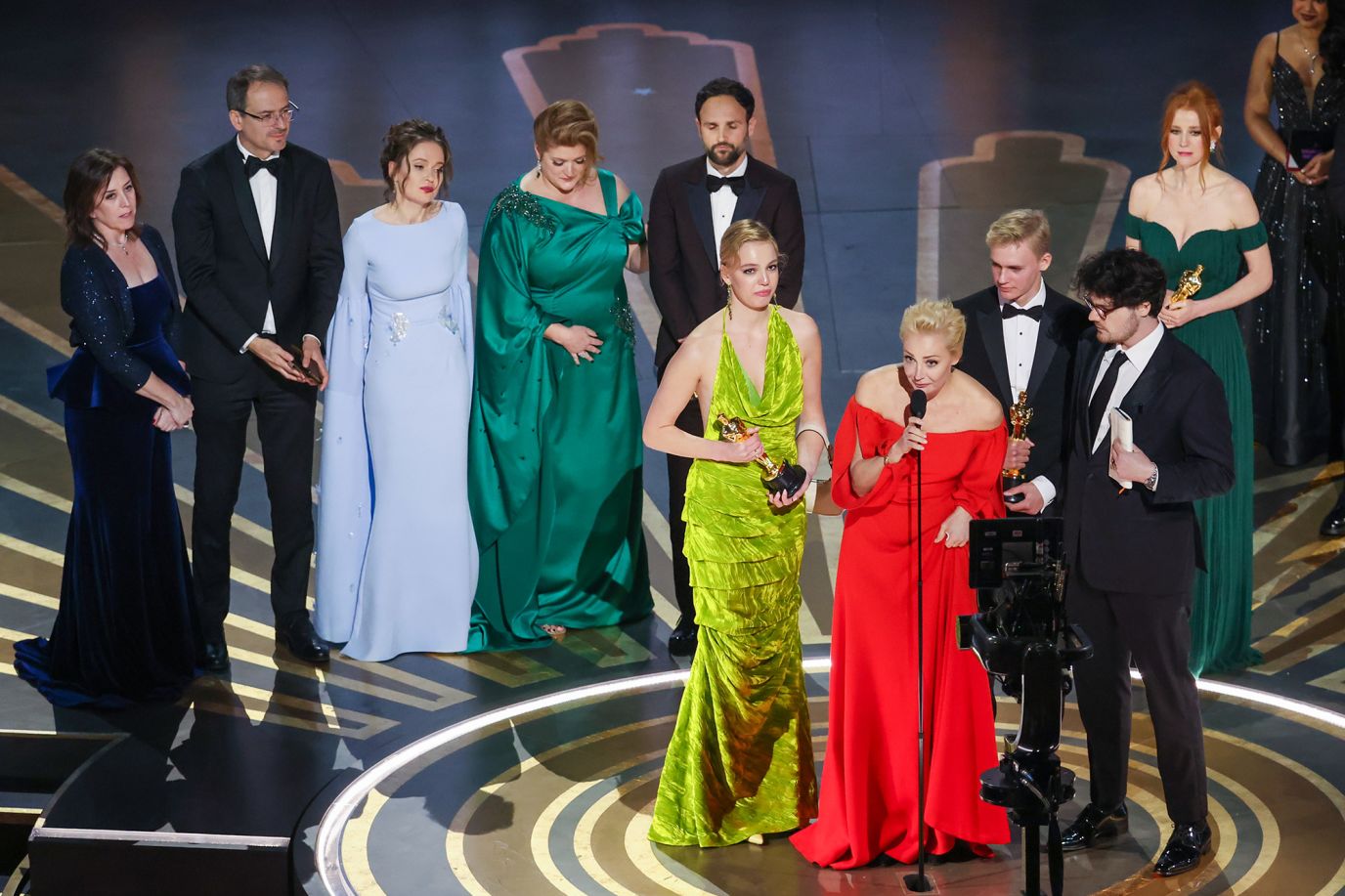 After "Navalny" won the Oscar for best documentary feature, Yulia Navalny addressed the audience and spoke about her husband's situation. She highlighted that her husband, a Russian opposition leader, was unjustly imprisoned for speaking the truth and defending democracy. The CNN-produced film followed his political journey, including his attempted assassination and his quest for truth.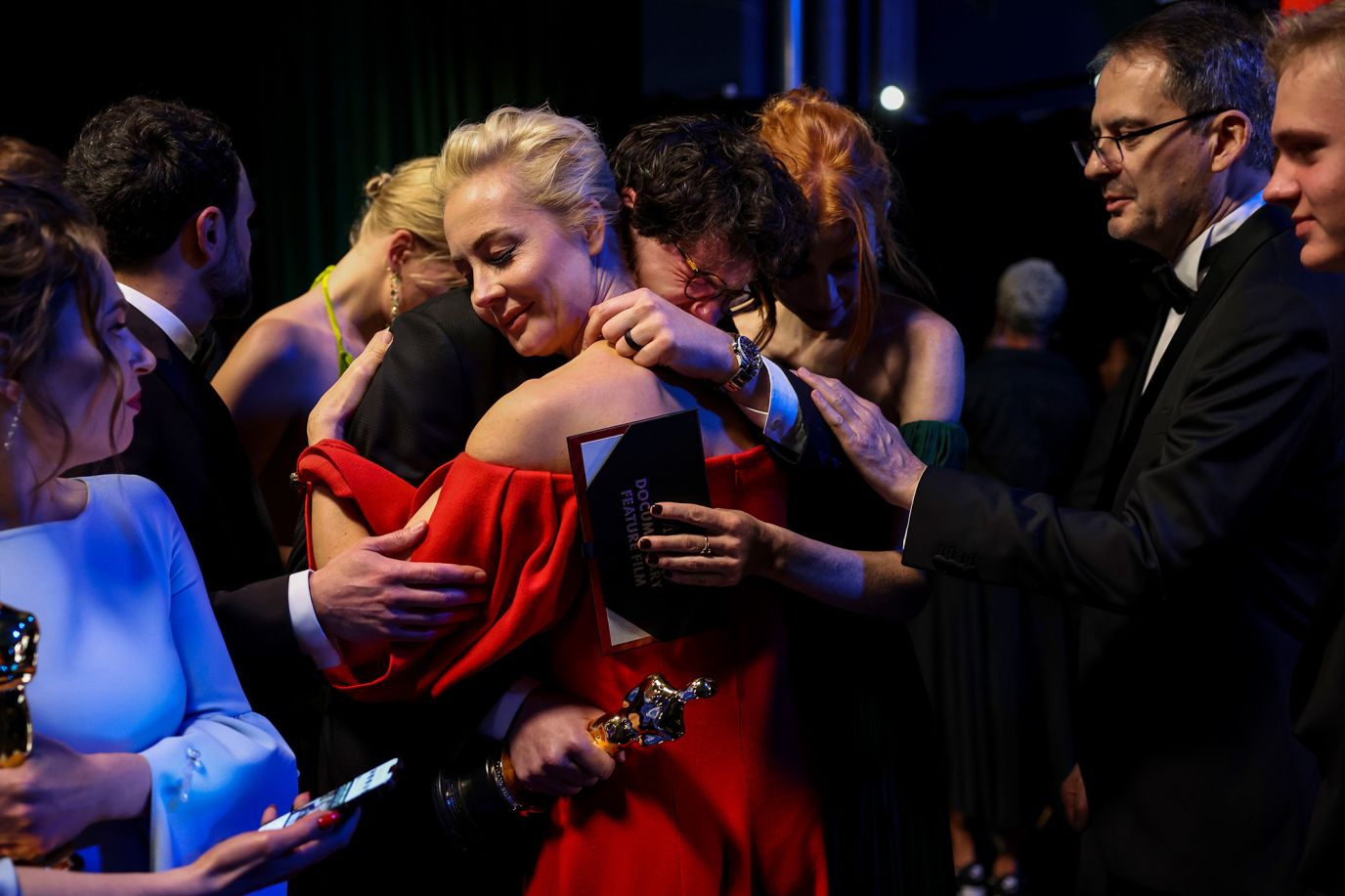 Following the win for best documentary feature at the Oscars, Yulia Navalny, the wife of Russian opposition leader Alexey Navalny, embraced filmmaker Daniel Roher. Their film, "Navalny," had earned critical acclaim and recognition for its compelling and thought-provoking portrayal of Navalny's life and activism.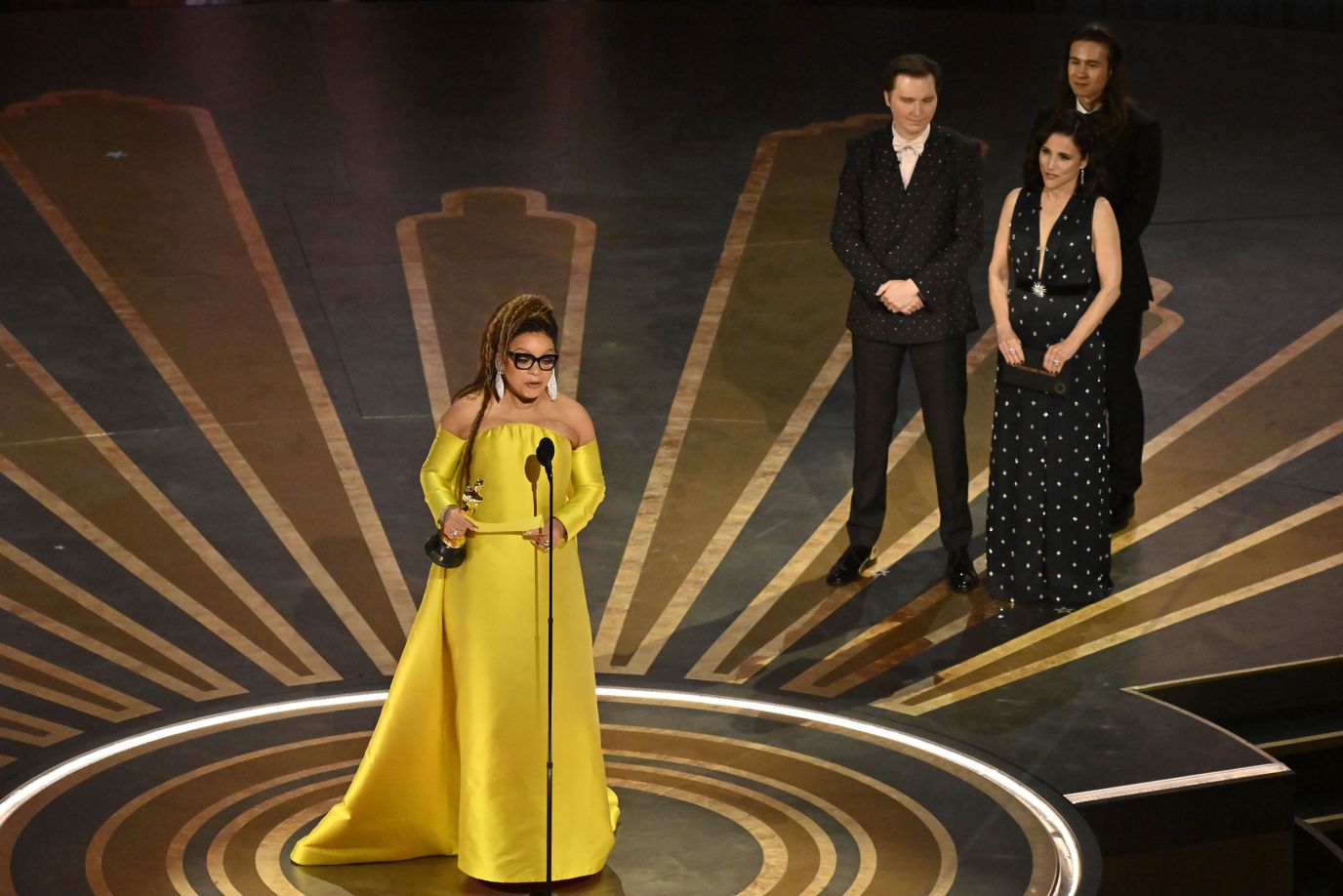 Ruth Carter was awarded the best costume design Oscar for her exceptional work in "Black Panther: Wakanda Forever." She took the stage to accept the award, showcasing her talent and expertise in creating the stunning and culturally significant costumes for the film.
_
Source: Omanghana.com/SP