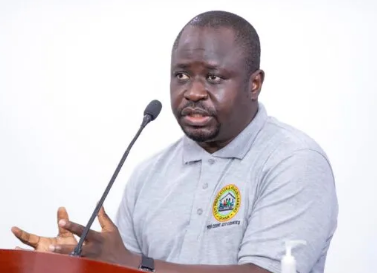 Despite a 19-month period of inflationary pressure, inflation in Ghana decreased to 52.8% in February 2023, marking the second consecutive month of decline. According to the data released by the Ghana Statistical Service (GSS) on March 15, 2023, food inflation stands at 59.1%, while non-food inflation stands at 47.9%.
According to Government Statistician Prof Samuel Kobina Annim, the country has maintained the downward trend in inflation observed most of 2021 and 2022. For the first time, the Western North region had the highest inflation rate (66.6%) and the highest food inflation rate (77.3%), while the Volta Region recorded the lowest inflation rate (35.4%).
Inflation rates were highest in the Greater Accra region at 60.1%, while those in the Volta Region were lowest at 35.4%. Inflation rates for the Ashanti and Western regions were 43.3% and 49.2%, respectively. According to February 2023, inflation on locally produced items dropped to 49.0%, a slight drop from January's 50%. On imported items, inflation was 62.3%, a slight drop from January's 62.5%.
_
Source: Omanghana.com/SP