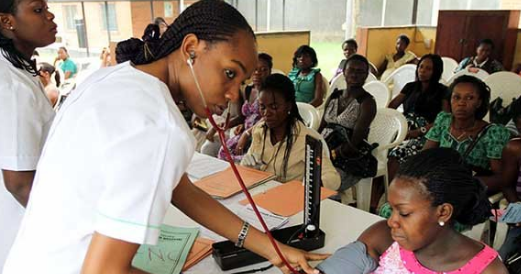 The UK government has released a revised code of practice for international health and social care personnel recruitment, published on the NHS Employers website. The code includes 54 countries, including Ghana, Nigeria, Angola, and Cameroon, which should not be actively targeted for recruitment by UK health and social care employers. This list is based on the World Health Organization Workforce Support and Safeguard List for 2023 and is designed to prevent the exploitation of workers from developing countries.
The countries listed have a UHC Service Coverage Index lower than 50 and a density of doctors, nurses, and midwives below the global median. The code applies to all UK international health and social care personnel appointments, including permanent, temporary, and locum staff in clinical and non-clinical settings. The code defines active international recruitment as the process by which UK health and social care employers target individuals to market UK employment opportunities, intending to recruit to a role in the UK health or social care sector.
It is important to note that being on the list does not prevent individual health and social care personnel from independently applying for employment in the UK. This includes allied health professionals, care workers, dentists, doctors, healthcare scientists, medical staff, midwives, nursing staff, residential and domiciliary care workers, social workers, and support staff.
The list will be updated alongside progress reports on WHO Global Code implementation and reported to the World Health Assembly every three years. The WHO also included Ghana and 54 other countries on its Health Workforce Support and Safeguards List 2023 in March of this year, stating that these countries face the most pressing health workforce challenges related to universal health coverage.
_
Source: Omanghana.com/SP