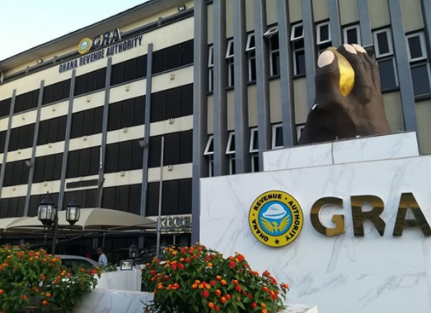 Six individuals, including two Chinese nationals, have been apprehended in Accra for failing to provide customers with Value Added Tax (VAT) invoices. The identities of the arrested individuals were not disclosed. Still, their businesses were identified as Computer Land Ghana Limited and Hiang Vegetables and Fruits Chinese Supermarket in Osu, Emelijo Enterprise in La Wireless, U-Fresh Company Limited (owned by Chinese individuals), Sulas Enterprise, and Mahalia Kollection, all in Spintex. These businesses were among 93 out of 115 establishments that needed to be more compliant in issuing VAT invoices to their customers.
These illegal activities came to light through undercover operations known as mystery shopping or test purchases. A team conducted investigations for a week and visited 115 companies, ultimately discovering the non-issuance of VAT invoices.
It is a violation for registered businesses that pay taxes to neglect to provide VAT invoices to their customers. The arrests were made by the VAT investigation task force of the Ghana Revenue Authority (GRA) during a VAT enforcement operation conducted the previous day.
While the operation proceeded smoothly for the most part, the GRA team faced difficulties when they visited the Hiang Vegetables and Fruits Chinese Supermarket. The establishment's managers did not cooperate with the GRA team and declined to provide any records or documents to support their claim of tax compliance. Eventually, after an extended exchange, the team sealed off the premises by locking up the shop using tape and a padlock.
At U-Fresh Company Limited, Ghanaian employees informed the team that their Chinese employers were out for lunch. After a lengthy wait, the team apprehended one of the Chinese individuals and left an invitation notice for the company owners.
Joseph Annan, the Manager of the Accra Central Enforcement Unit of the GRA, who led the operation, stated that the arrested individuals would be handed over to the police, investigated, and charged accordingly. The recent operation specifically targeted 15 out of the 93 identified companies. In the coming weeks, the GRA plans to pursue businesses that still need to issue certified VAT invoices to customers at the point of sale.
Annan mentioned that the two Chinese companies primarily kept their records in Chinese, and the GRA would have them translated at the companies' expense. He urged all businesses registered for VAT to consistently issue VAT invoices in compliance with the law to avoid sanctions and legal action.
"We are enforcing the issuance of VAT invoices. I urge all businesses to do the right thing as expected of them. We will continue the exercise until all businesses comply with the law," Annan emphasized.
He also advised the public to request VAT invoices when making purchases to support the government's revenue-generation efforts for developmental purposes.
The action, which started on May 16, has led to the arrest of several business managers who are currently under investigation.
_
Source: Omanghana.com