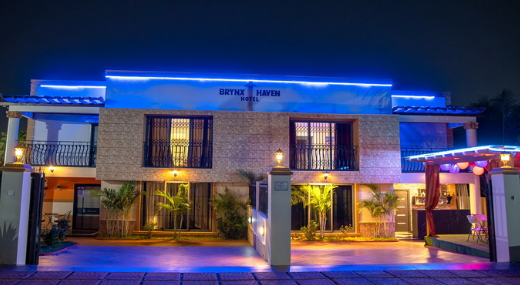 Isaac Hayford, CEO of Brynx Haven Hotels in Accra and Cape Coast, believes the hospitality industry must provide customized services and products that cater to patrons' unique needs and aspirations. According to him, mass-produced services are no longer desirable, and businesses that cannot offer specialized services will face difficulties.
During the official launch of the second boutique hotel in Accra, Hayford explained why the industry was part of the most affected by the Covid-19 pandemic. He emphasized patrons seek highly specialized services and products for unique needs.
The Brynx Haven Accra, in Ashieyie near Adenta, offers a nine-bedroom boutique hotel with five executive rooms and four standard rooms. Each room has its own unique ambiance, spacious design, and well-crafted closets and bathrooms with complimentary pampering amenities. Besides the main kitchen, there is a bespoke indoor kitchen where guests can interact with the chef and be part of the meal preparation.
The hotel also features large screen televisions, beautiful art pieces, DSTV, and complimentary access to the latest movies. For guests seeking extra privacy, there is a Cold Room. Hayford emphasized that health needs are non-negotiable, and the hotel is ready to design healthy meals according to patrons' dietary requirements.
Apart from hosting guests beyond their expectations, Hayford also offers services to design dream homes to clients' specifications.
_
Source: omanghana.com