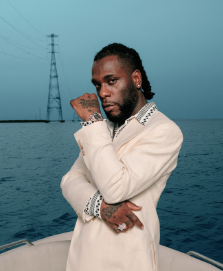 In 2023, the UEFA Champions League Final Kick Off Show by Pepsi® was set to take place at the Atatürk Olympic Stadium in Istanbul, Turkey. This year's event promised to be an unforgettable experience, as it was announced that Burna Boy, the award-winning and multi-platinum selling singer, songwriter, and producer, would be co-headlining the show.
Burna Boy had gained a reputation for his unique sound, blending elements of afrobeats, dancehall, and hip-hop to create a style all his own. His chart-topping hits Last Last and It's Plenty had taken the world by storm, earning him a dedicated fanbase across the globe.
The news of his co-headlining slot at the Champions League Final Kick Off Show was met with excitement from fans worldwide, who were eager to see the Nigerian star perform live. His signature soulful vibes and infectious energy promised to bring an unforgettable atmosphere to the event.
_
Source: Omanghana.com/SP