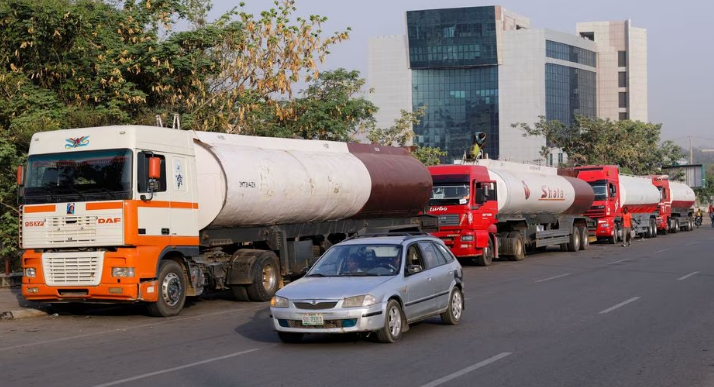 The main labor union in Nigeria announced on Friday its intention to initiate a strike starting from Wednesday to protest against the threefold increase in fuel prices. This move will be a significant test for President Bola Tinubu, who recently eliminated a costly fuel subsidy.
The surge in fuel prices has resulted in a sharp escalation in transportation fares. Bolt, an Estonian ride-hailing and food delivery startup has responded by raising its prices in Nigeria, citing the higher operating costs due to increased fuel prices.
Nigeria's fuel subsidy used to cost the government billions of dollars annually but was favored by the public as it helped maintain low prices in the country, the largest oil producer in Africa, but still struggles with high poverty rates.
According to the Nigerian Bureau of Statistics, 63% of the population in Nigeria lives in poverty. A report by the World Bank last year revealed that up to four out of ten Nigerians fall below the national poverty line.
The government argues that removing the subsidy, which caused petrol prices to surge from 189 naira to 557 naira per liter, will help ease a funding crisis.
However, Joe Ajaero, the president of the Nigerian Labour Congress (NLC), stated after an emergency meeting of the union's executive council in Abuja that the state oil company NNPC should reverse the price increase.
"If by Wednesday next week, the NNPC, a private limited liability company that unlawfully announced a new price regime in the oil sector, does not revert for negotiations to continue, the Nigeria Labour Congress and all its affiliates will withdraw their services and start nationwide protests until this demand is met," Ajaero declared.
In 2012, Nigeria faced a wave of strikes when it attempted to implement a similar measure, eventually leading to the reinstatement of certain subsidies. Tinubu, who was in the opposition, was among those who opposed the elimination of subsidies.
On Friday, President Tinubu expressed the need for Nigeria to review its minimum wage of 30,000 naira ($65). During a meeting with the ruling party's state governors in Abuja, he stated, "We need to conduct a thorough evaluation and introspection regarding the minimum wage," and emphasized the importance of strengthening revenue collection.
_
Source: Omanghana.com