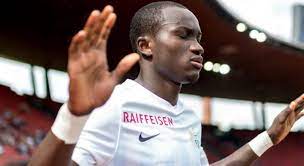 Ghanaian forward Raphael Dwamena has tragically passed away after collapsing on the football pitch during a league match today. The 28-year-old suffered a heart attack in the 24th minute of the game between Egnatia and Partizani in Albania, according to reports.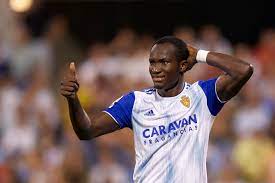 Despite his notable contributions with nine goals in the current season, the former Red Bull Academy player's life was cut short. Dwamena, who represented Ghana nine times and scored two goals, had been diagnosed with a heart condition in 2017. In 2020, during his tenure with the Spanish side Levante, he had an implantable cardioverter-defibrillator (ICD) installed to monitor his heart rate.
Unfortunately, Dwamena experienced a relapse in October 2021 when he collapsed during a game involving Blau-Weiss and Harterg in the Austrian League. Although he survived after prompt stabilization and recovery in the hospital, the match was abandoned, and the club subsequently released him.
His heart condition played a pivotal role in the breakdown of his move to Danish Superliga side Velje Boldklub, with the club's sporting director expressing concerns over Dwamena's heart measurement. The football community mourns the loss of a talented player, and our thoughts go out to his family, friends, and fans during this difficult time.