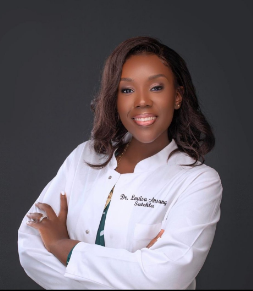 Stonebwoy, the renowned Ghanaian dancehall artist, and his wife, Dr. Louisa, recently addressed misconceptions surrounding their decision to marry at a young age. In an exclusive interview with Berla Mundi on the "Day Show", Dr. Louisa clarified age did not influence that their choice to wed.
Although Louisa married Stonebwoy at 25, she firmly believes that waiting longer would not have weakened their relationship. She emphasized that their shared ambition and goal-oriented mindset were the initial attractions that brought them together, regardless of societal expectations regarding the ideal age for marriage.
According to Dr. Louisa, life doesn't always follow a linear path, where each stage requires the fulfillment of specific milestones before progressing to the next. She believes that if the perfect opportunity presents itself and there is support from family, one should seize it.
Louisa expressed admiration for Stonebwoy's supportive nature, especially during her studies. His willingness to assist her further reinforced her conviction that she made the right choice in selecting him as her life partner.
"I believe life isn't a linear process where you have to achieve certain milestones and attain 100% success before. If an opportunity arises, you believe it's right, and you have the support of your family, then I believe you should go for it," she asserted.
During the interview, Dr. Louisa and Stonebwoy share a respectful and compassionate relationship, characterized by love and support.
_
Source: Omanghana.com