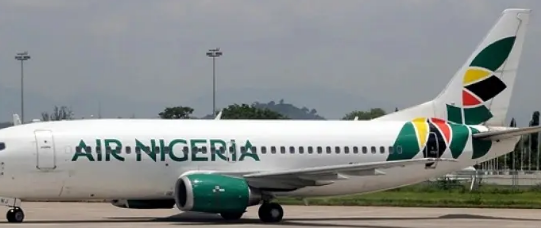 The Managing Director of Nigeria Air, Dayo Olumide, revealed that the airplane that landed at Nnamdi Azikiwe International Airport in Abuja on May 26, 2023, was a chartered aircraft from Ethiopia. Speaking to senators, Olumide clarified his role was to secure an operating certificate for the airline, not to operate it. He explained that the chartered flight was arranged to unveil the actual aircraft and show it to institutional investors who had invested in the airline. The aircraft was Ethiopian-registered because it arrived in Nigeria chartered and did not require a Nigerian license.
However, in order to obtain a license, the airline needs three Nigerian-registered aircraft, and they were in the process of meeting this requirement. Olumide also mentioned that there were standard procedures and phases involved in obtaining a license, and the airline had gone through the initial phases but had to restart the process when changing post holders.
Despite social media speculation, Olumide stated the chartered flight did not signify the official launch of Nigeria Air, and there were industry experts who could have clarified this but chose not to.
_
Source: Omanghana.com