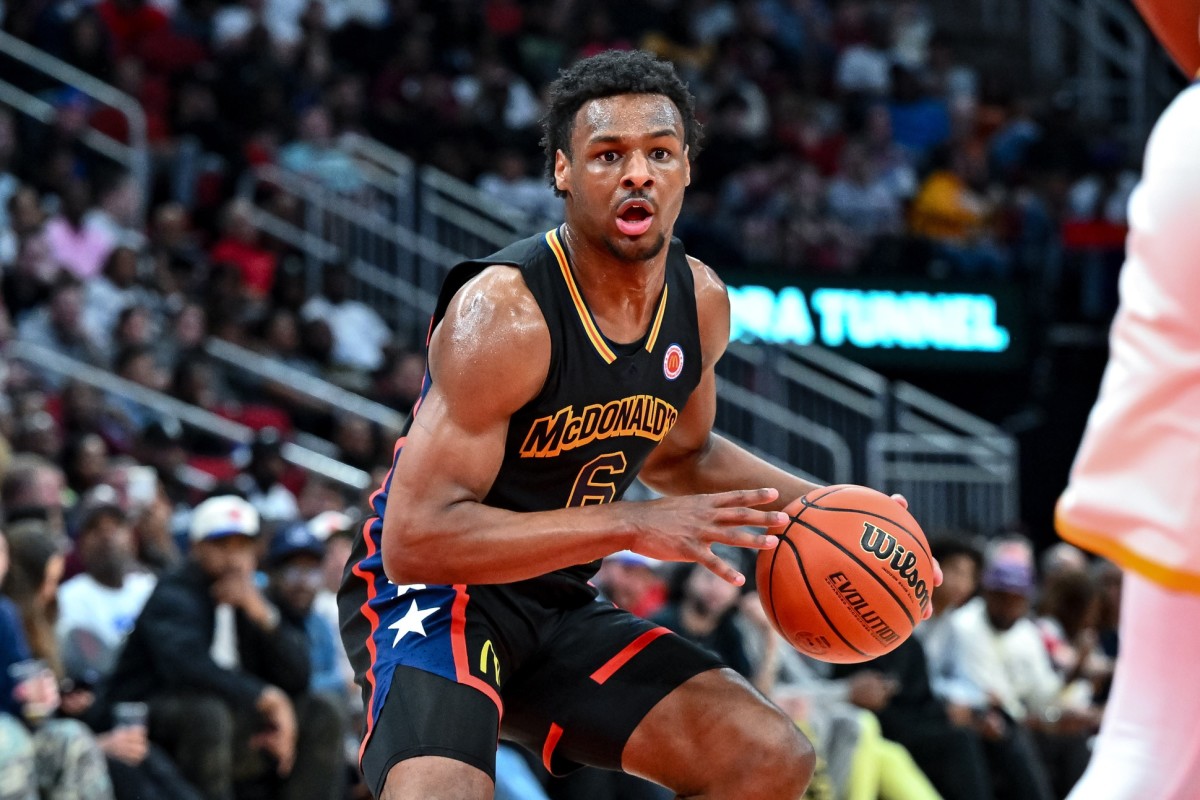 Bronny James, a freshman at the University of Southern California (USC) and the eldest son of NBA superstar LeBron James was hospitalized on Monday after experiencing a cardiac arrest and collapsing during a basketball practice with the Trojans, according to a family spokesperson who provided an update on Tuesday. The 18-year-old Bronny was initially admitted to the Intensive Care Unit (ICU) but is now in stable condition.
The spokesperson said, "Yesterday, while practicing, Bronny James suffered a cardiac arrest. Medical staff promptly attended to him and rushed him to the hospital. Fortunately, he is stable and has been moved out of the ICU. We kindly request respect and privacy for the James family during this time, and we will provide further updates to the media as more information becomes available. LeBron and Savannah extend their deepest gratitude to the USC medical and athletic staff for their exceptional work and dedication to the safety of their athletes."
Bronny James is a highly regarded four-star recruit and a crucial addition to USC's top-five incoming recruiting class. He signed with the Trojans during the offseason. Ranked as the 27th overall player in the Class of 2023, he is the second-highest ranked signee in USC's recruiting class, which holds the No. 4 position nationally at 247Sports.
This unfortunate incident marks the second time a USC player has suffered cardiac arrest within the program in as many years. Previously, five-star big man Vince Iwuchukwu experienced a cardiac arrest during an informal team practice last summer but made a recovery and eventually played in 14 games in the previous season after medical clearance.
Damar Hamlin, a defensive back for the Buffalo Bills, who also suffered a collapse during an NFL game against the Cincinnati Bengals in the past season, has since become an advocate for AED training and awareness, which potentially saved his life. Hamlin was among many who expressed support for Bronny James through a tweet.
Bronny James, a 6-foot-3 combo guard known for his exceptional basketball skills and intelligence on both ends of the court, had an outstanding high school career at Sierra Canyon. He averaged 14 points and five rebounds per game during his senior season. He significantly improved his national recruiting rankings at 247Sports during the 2022-23 season, rising from outside the top-50 to inside the top 30. With his impressive performances, he is now projected as a potential lottery pick in the 2024 NBA Draft.
_
Source: cbssports.com