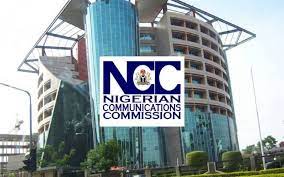 According to the Nigerian Communications Commission (NCC), Nigeria's number of active mobile subscriptions decreased by 1% to 220.9 million in May 2023. This decline marks the third consecutive month of losses for mobile operators.
There was a 1% decline in subscriptions in April, followed by a 0.4% decline in March. As of April, the active MTN, Glo, Airtel, and 9mobile subscriptions totaled 223.3 million. However, in May, the country's mobile subscription database experienced a decline of 2.4 million.
Analyzing the data the operators provided revealed that MTN accounted for a loss of 3 million subscriptions. This decrease can be attributed to the abandonment of SIM cards that were not linked to the National Identification Number (NIN) as mandated by the government.
Because of the decline in active connected lines, the country's teledensity, which measures the number of active telephone connections per 100 inhabitants within an area, dropped to 115.91% in May from the previous figure of 117.17% in April. The teledensity calculation is based on an estimated population of 190 million.
The statistics from NCC show that MTN, the largest operator in subscriber numbers, contributed to the overall decline in the industry database with a loss of 3 million subscriptions. Consequently, MTN's total active subscriptions decreased from 88.6 million in April to 85.6 million in April 2023.
On the other hand, Glo experienced a rise in subscriptions, with an increase of 225,714 in May. This allowed Glo to maintain its position as the second-largest operator in subscriber numbers, with 62 million subscriptions.
Airtel also witnessed growth with an addition of 195,923 subscriptions, bringing its total to 60.5 million from 60.3 million in April.
9mobile saw the highest gain in May, as its database grew by 257,320 subscriptions. This brought its total active subscriptions to 13.7 million from 13.4 million in April.
This decline in active mobile subscriptions coincides with a recent directive from the NCC, which requires telecom operators to deactivate any line that has yet to be used for revenue-generating activity for 6 months. The directive is part of the new Quality of Service Business Rules released by the telecom regulator. If a line remains inactive, the owner has an additional 6 months to reactivate it; otherwise, the line will be permanently lost.
The NCC's directive addresses the increasing number of inactive lines across mobile networks. According to NCC's subscriber data, the number of unused or abandoned lines across MTN, Airtel, Glo, and 9 mobile networks reached 96.7 million in February.
As of February, the four mobile network operators had 323.6 million connected lines. However, the number of active lines across the networks at the end of the month stood at 226.8 million.
_
Source: Omanghana.com