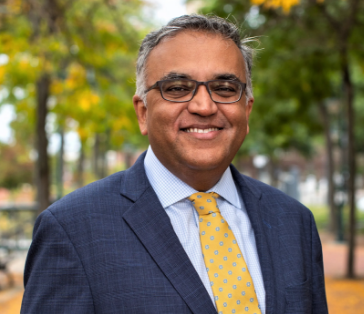 Dr. Ashish Jha, the White House Covid response coordinator, will be leaving his position in the Biden administration later this month to assume a prominent role at Brown University.
Having led the administration's pandemic strategy since early 2022, Jha is set to become the dean of Brown University's School of Public Health starting from July 1. The university confirmed the announcement in a news release on Thursday.
Reflecting on the impact of the COVID-19 pandemic, Jha stated, "We find ourselves in a profoundly transformed world. Despite our achievements in mitigating illness and saving lives, the pandemic has revealed vulnerabilities in our public health and healthcare systems. I eagerly anticipate my return to Brown, where we will continue to pioneer advancements in public health education, research, and practice, transforming these weaknesses into strengths."
The Wall Street Journal was the first to report Jha's impending departure, which comes approximately a month after the Biden administration terminated the national emergency and public health emergency related to the COVID-19 pandemic. In early May, the World Health Organization declared an end to the global health emergency.
_
Source: Omanghana.com