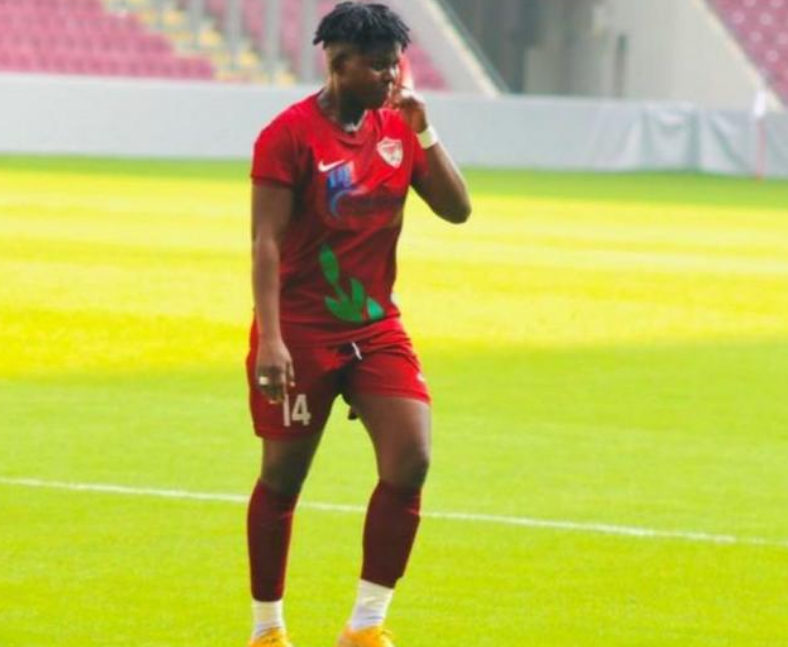 As a result of the catastrophic earthquake that struck Turkey on Monday, Ghana midfielder Priscilla Okyere has expressed her emotional trauma. Ankara is the capital of Turkey, where Okyere is seeking refuge as a member of the women's team of Hatayspor.
"The past four days I haven't been sleeping – I'm scared to go to sleep," Okyere told BBC Sport Africa.
"Even today, we had a safe place to sleep. I haven't closed my eyes since 5am.
I wake up when I hear someone banging on the door. It is not something I want to experience again.
Turkey and Syria have been devastated by the earthquake, which has claimed more than 20,000 lives.
The harrowing experience has left Okyere deeply affected. Although most people in southern Turkey are used to feeling tremors, Okyere initially believed that the earthquake was just a normal occurrence.
"I was terrified. I cried for days," she explained.
"I don't think I can comprehend how fortunate we were to escape that situation, since most others were unable to do so. Nevertheless, we succeeded." Sadly, it remains unclear what happened to her compatriot Christian Atsu and Hatayspor's sporting director, Taner Savut.
It has been six months since Okyere joined Hatayspor from Tel-Aviv Beersheva in Israel.
She believed that the earthquake on Monday was normal since she lives in southern Turkey where tremors have occurred before.
" We arrived home around 2am after a game in Istanbul," she said.
"We were woken up by earthquakes. After we arrived in Hatay, two earthquakes occurred. The building sometimes shook violently for thirty seconds, then stopped.
Initially, I thought it was nothing special, but soon I realized it was much more intense than the rest."
"When I got down, the buildings were just collapsing, and everybody was crying, trying to find shelter," she said.
Everyone was freezing outside due to the heavy downpour. Neither of us wore a jacket. We had walked outside barefoot.
As we stood there, we didn't even notice how cold it was. Getting our passports was what we wanted to focus on.
"We had to find shelter in someone's car for almost five hours before the whole thing calmed down, and then we were able to go back to the house."
_
Source: Omanghana/SP