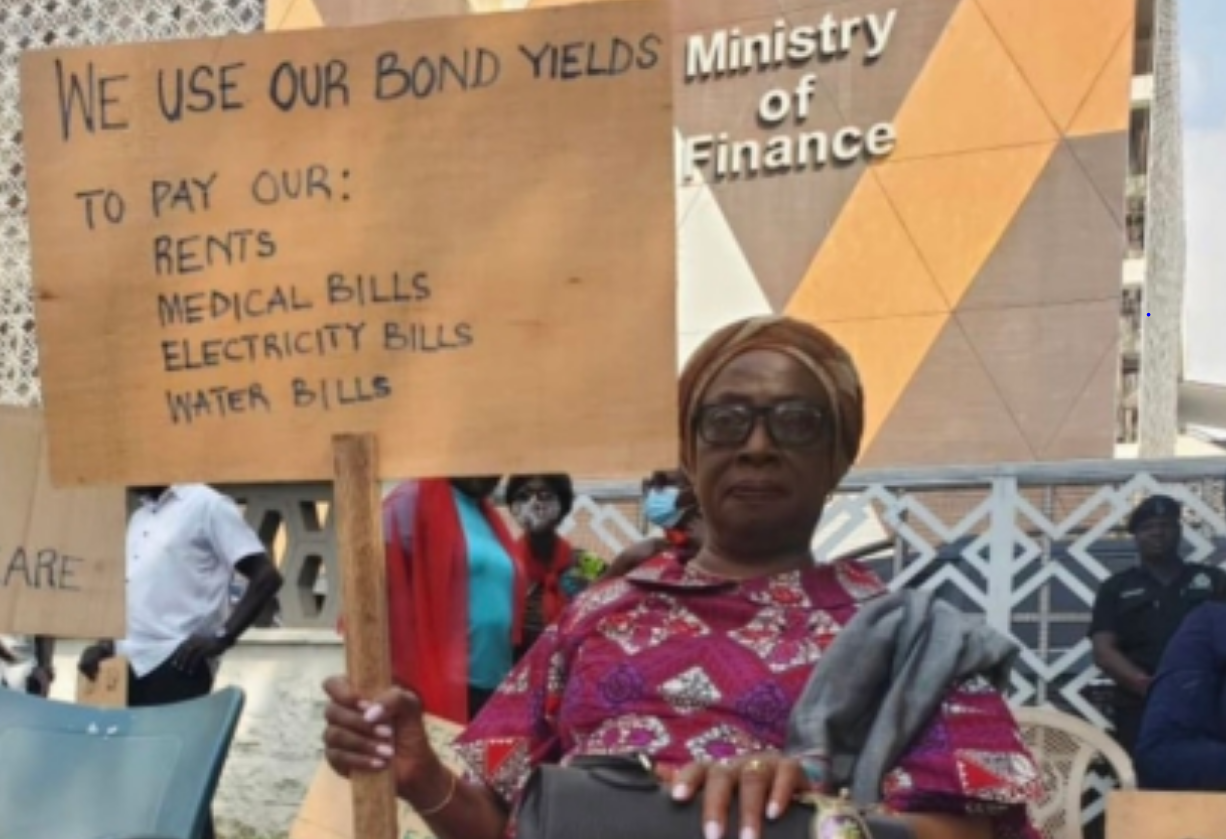 Sophia Akuffo, former Chief Justice, is concerned about restructuring pensioner funds without their consent.
According to the stateswoman, it is unfair that her colleagues will go through the process outlined by the Finance Minister, Ken Ofori-Atta, as part of its Domestic Debt Exchange Programme.
She cannot remain unconcerned as long as pensioners' contractual rights are involved.
From a legal standpoint, she thinks their contractual rights are being threatened, and she has to say something and join them in solidarity. As a sister and friend of retired people, she explained that their pain, was her pain too.
With aggrieved pensioners, the former Chief Justice picketed the Finance Ministry demanding that retiree investments be exempt from the program.
It does not prevent her from forming solidarity with others despite receiving ample retirement benefits due to her position.
Her placard read, "Our rent, medical, electricity, and water bills are paid with our bond yields."
According to the former Chief Justice, the DDE program is wicked, illegal, and wrong. She added that "you do not solve your problems by sacrificing the elderly. That is the last thing you should do."
Pensioners currently picketing are meeting with Ministry officials to deliberate on the next step.
As of Monday, February 6, members of the Pensioner Bondholders Forum began talks with the Finance Ministry. They demanded that the Domestic Debt Exchange program be exempt from their investments.
The members of the Forum have gathered at the Ministry for the fifth consecutive day.
A 15% proposed rate has been rejected by about 50 retirees.
_
Source: Omanghana.com/SP