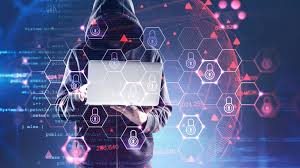 Ghana has experienced a significant financial setback, with a reported loss of GHS 49.5 million in the first nine months of the year attributed to cyber fraud activities, according to the Cyber Security Authority. This revelation underscores the urgent need to step up efforts to combat cybercrime and protect the digital landscape.
The Cyber Security Authority is actively engaged in implementing a series of regulatory measures aimed at strengthening cybersecurity across the country. While noting substantial progress in developing a comprehensive cybersecurity framework, the Authority reaffirms its dedication to enhancing online security and safeguarding the information of individuals and businesses.
Dr. Albert Antwi-Bosiako, the Director-General of the Cyber Security Authority, made these remarks during the launch of the National Cybersecurity Awareness Month 2023, with this year's theme being "Promoting a Culture of Digital Safety."
The loss of GHS 49.5 million serves as a stark reminder of the ever-present threat of cyber fraud and underscores the importance of cultivating a culture of digital safety. Dr. Albert Antwi-Bosiako noted that the cyber fraud incidents reported to the Authority encompass various forms, including "cyberbullying, online loan apps, shopping frauds, romance fraud, and identity impersonation," among others.
It is crucial for both individuals and organizations to remain vigilant, adopt best practices in cybersecurity, and collaborate with authorities to effectively combat cyber threats.
Source: Omanghana.com