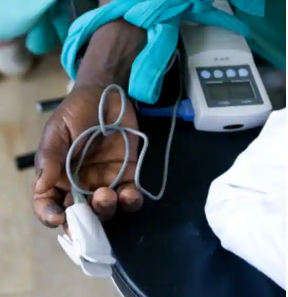 Twenty-two individuals from Agou, a farming community in the Nkwanta South of the Oti Region, have been hospitalized following a suspected case of food poisoning.
The affected individuals experienced severe symptoms of acute diarrhea and other ailments after consuming a meal at a funeral on Sunday morning.
Thirteen of the victims have been admitted to the Nkwanta South Municipal Hospital, while the remaining nine receive treatment at the Nkwanta St. Joseph Catholic Hospital.
During an interview, Dr. Theophilus Amoatey, the Medical Superintendent of Nkwanta Municipal Hospital, disclosed that all patients presented with complaints of vomiting and acute diarrhea.
As per available information, the victims were served various foods, including porridge, rice, Banku, meat, and Pito (a locally brewed drink made from wheat and maize).
Dr. Amoatey mentioned that samples of the food consumed had been sent to the laboratory for examination. A team specializing in disease control and management has been dispatched to the community to investigate.
At St. Joseph Catholic Hospital, the nursing officer David Amenudzi, along with his colleagues who were present when the victims were admitted, stated that most of the individuals were not in life-threatening conditions upon arrival and are responding to treatment.
However, some patients and their relatives, who were interviewed at the two hospitals, reported consuming rice, Banku, and meat before experiencing diarrhea and severe abdominal pain.
_
Source: Omanghana.com