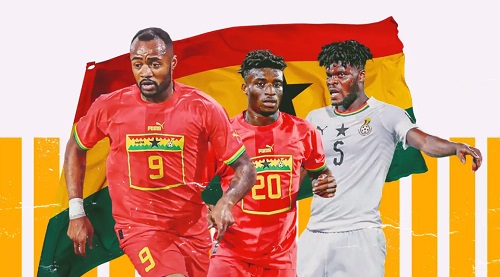 During the draw conducted in Ivory Coast on Thursday, July 13, 2023, Ghana's national senior men's team, known as the Black Stars, was assigned to Group I for the qualifiers of the 2026 FIFA World Cup.
Ghana will face formidable competition from teams including Madagascar, Comoros, Central African Republic, Chad, and Mali as they endeavor to secure a spot in the upcoming World Cup. The Black Stars face a significant challenge, as the tournament will be co-hosted by the United States, Mexico, and Canada. The qualification process, established by the Confederation of African Football (CAF), comprises nine groups, each comprising six teams. The group winners will automatically earn qualification for the 2026 World Cup.
The playoffs will feature the four best second-placed teams, with the winner of this playoff facing a team from the CONCACAF region, in pursuit of claiming the tenth and final spot in the tournament.
Spanning a two-year period from November 2023 to November 2025, the qualifiers will encompass multiple match days. Ghana's initial and second match days are scheduled for November 2023, followed by the third and fourth match days in June 2024. The remaining matches, spanning the fifth to the tenth match day, will be spread throughout 2025. Ghana has established a strong presence on the international stage, having qualified for four out of the last five World Cups. The team is eager to secure their fifth appearance and continue their legacy of success in this prestigious tournament.
_
Source: Omanghana.com