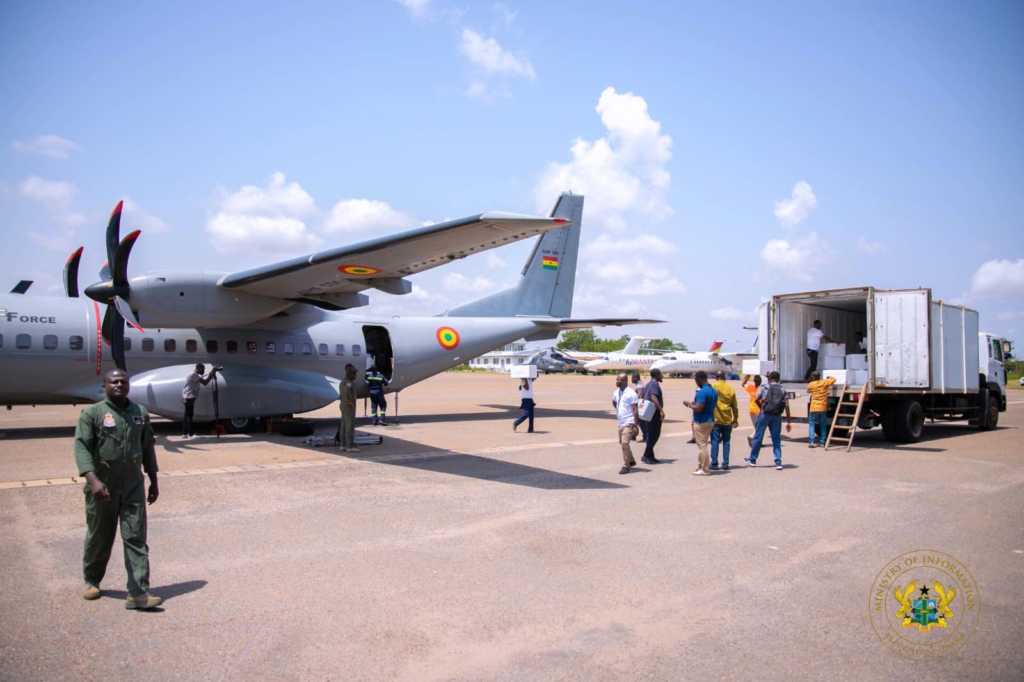 The Health Ministry and Ghana Health Service (GHS) have received their initial batch of child immunisation vaccines. This welcome development follows months of vaccine shortage in the country, causing concern among health experts. The vaccines include BCG vaccines, measles vaccines, and Oral Polio Vaccines.
In response to the arrival of the vaccines, the Ministry of Information issued a press statement on social media. They also posted pictures showing the GHS receiving the vaccines at the airport. The Ministry further disclosed that the vaccines are already being distributed to various regions and healthcare facilities throughout the country.
The shortage of essential BCG and OPV vaccines had resulted from the Ministry of Health's inability to procure them since the start of the year. The BCG vaccine is particularly important in preventing tuberculosis in babies, while the OPV vaccine helps prevent polio infections. The shortage had caused concern among health experts, with over 100 children in the northern region of Ghana suspected of contracting measles.
During a parliamentary session addressing the vaccine shortage, Health Minister Kwaku Agyeman Manu stated that over $6 million had been paid to the United Nations Children's Fund (UNICEF) to supply the baby vaccines. He also assured parliament that the shortage would not recur and urged legislators to provide adequate funding for vaccines, including in the health insurance budget. The government anticipates that the vaccine shortage will end within the next three weeks with the arrival of more vaccines.
_
Source: Omanghana.com