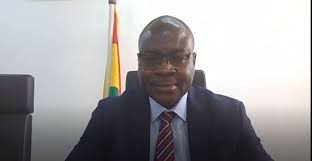 Three cement factories recently closed by the Ghana Standards Authority (GSA) have committed to upholding industry standards and refraining from producing substandard cement, according to Professor Alex Dodoo, the Director General of the GSA.
The affected companies, namely Xin An Safe Cement Ghana Ltd, Kumasi Cement Ghana Ltd, and Uniceme Cement Ghana Ltd, were shut down due to their failure to comply with repeated warnings. Professor Dodoo explained that the closure was a necessary action taken to safeguard the country's interests. He commended the companies for acknowledging their errors and affirmed that their operations are currently under supervision.
In a broader initiative to enhance quality control, the GSA has outlined plans to introduce legislation regulating the production and sale of electrical cables and iron rods. Professor Dodoo underscored the GSA's dedication to enforcing national standards and protecting consumers from substandard products. He cautioned that companies found violating regulations would face stringent penalties.
Professor Dodoo emphasized the GSA's commitment to ensuring that companies adhere to national standards, highlighting the importance of preventing the production of substandard products for the betterment of the nation.
Source:Omanghana.com