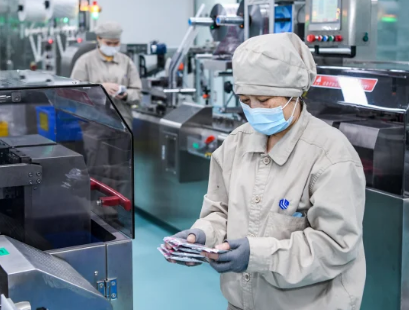 In an effort to address the ongoing shortage of the chemotherapy drug cisplatin in the United States, the Food and Drug Administration (FDA) is collaborating with a Chinese drug manufacturer. The FDA is working with Qilu Pharmaceutical, which produces cisplatin in China, to import the drug into the U.S. and boost its supply. The FDA is also exploring the possibility of importing another chemotherapy drug called carboplatin, which is also experiencing a shortage.
According to James McKinney, an FDA spokesperson, the agency is in the process of identifying a potential supplier for carboplatin but cannot provide specific details. The decision to work with a foreign drugmaker reflects the urgent need to address the widespread shortage of over a dozen cancer drugs in the U.S.
Cisplatin has been in short supply in the U.S. since February, while carboplatin has been facing a shortage since late April. To import and distribute cisplatin, Qilu Pharmaceutical will collaborate with Apotex, a Canadian drugmaker. The medication will be available in 50-milligram vials labeled in Chinese. McKinney stated that healthcare providers should be able to order the drug starting on Tuesday.
Eric Tichy, the board chair of the End Drug Shortages Alliance, a group dedicated to resolving drug supply chain issues, expressed support for the FDA's collaboration with a Chinese drugmaker to increase the supply of cisplatin. Platinum-based drugs like cisplatin and carboplatin are essential in the treatment of various cancers, including testicular, lung, bladder, cervical, and ovarian cancers, and are prescribed to approximately 10% to 20% of all cancer patients, as estimated by the National Cancer Institute.
_
Source: Omanghana.com