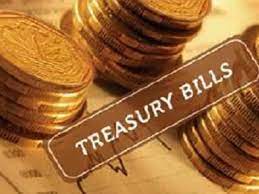 Interest rates in the money market have once again risen, indicating an increase in the cost of the government's domestic debt.
Based on auction results reported by the Bank of Ghana, the yield on the 364-day bill has increased by 0.34% to reach 32.17%. Similarly, the yield on the 91-day bill has risen to 28.12% from the previous week's rate of 27.28%. Additionally, the rate on the 182-day bill has seen a slight increase of 0.28% to reach 29.39%.
This upward trend in interest rates has been consistent since April 2023, following the Treasury's efforts to lower rates in March of the same year.
Market observers and analysts are expressing concerns about how the increasing costs of Treasury bills (T-bills) may impact government expenditures.
Furthermore, the government has fallen short of its T-bill target by 10.8%, equivalent to ¢408.36 million. The government managed to raise ¢3.350 billion from the sale of short-term securities, with the majority of bids coming for the 91-day bill. Investors tendered approximately ¢2.601 billion in bids for the 3-month bill, and all of these bids were accepted.
Similarly, all of the ¢496.95 million offered for the 182-day T-bill were accepted by the government. For the 364-day bill, approximately ¢252 million were tendered, but the government accepted ¢248.36 million of these bids.
Source: Omanghana.com