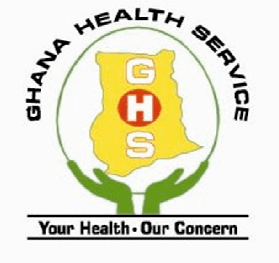 The family of Ms. Linda Adua, a 39-year-old caterer, has submitted a petition to the Director General of the Ghana Health Service, Dr. Patrick Kuma-Aboagye, urging an investigation into their sister's tragic death.
In the petition, signed by Madam Abigail Adua on behalf of the family and copied to the media, the family accuses sure staff nurses at the Central Aflao Hospital, also known as Nkansah Hospital, of medical negligence that ultimately resulted in their sister's demise.
According to the petition, on April 11, 2023, the deceased complained of feeling unwell in the early morning hours. They asked her son to accompany her to the Central Aflao Hospital for medical treatment.
Upon arriving at the hospital, two nurses on duty, Mr. Kelvin Fenuku, and Ms. Christine Kebah, allegedly refused to attend to the deceased because they did not have physical cash to pay the GH¢400.00 deposit. The nurses claimed the hospital did not accept electronic or mobile money transactions. Despite the deceased's pleas and her difficulty in breathing, the nurses allegedly showed indifference, engrossed in their mobile phones and providing no first aid or oxygen.
The deceased's son, Jerry Nii Tetteh, stated in an interview that the nurses instructed him to find a mobile money merchant to withdraw the money for his mother's deposit. Despite his efforts, he could not locate a merchant and returned to the hospital empty-handed. To his dismay, he discovered his mother still sitting in a wheelchair, crying for help, and her condition had worsened.
The nurses then instructed Jerry to find a taxi to transport his mother to the Ketu South Municipal Hospital as her condition had deteriorated beyond their capacity. The deceased was pronounced dead when they arrived at the Ketu South Municipal Hospital, approximately one kilometer away. Medical staff at the hospital were confident that she had passed away several minutes before reaching their facility.
In their petition, the family requests an immediate inquiry and thorough investigation into the incident to prevent similar occurrences in health facilities nationwide. Dr. Alphonse Makafui Dzakpasu, Medical Superintendent of the Ketu South Municipal Hospital, confirmed a case of this nature was reported on the specified date but stated the patient was already deceased upon arrival at their facility.
Dr. Gabriel Kwadjo Nkansa, Medical Director of the Central Aflao Hospital, acknowledged receipt of the petition and stated the hospital was conducting internal investigations to verify the claims. He declined to provide further comments on the incident documented in the petition, noting that the hospital sought legal advice.
_
Source: Omanghana.com