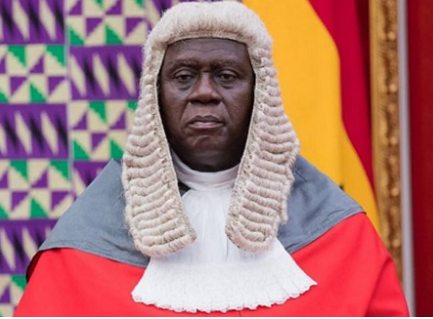 The 70-year-old individual served as Chief Justice for five years after assuming the position of retired Justice Sophia Abena Boafoa Akuffo in 2019.
During a farewell dinner organized by the Ghana Bar Association (GBA) in honor of Justice Anin-Yeboah, President Nana Akufo-Addo praised him as an outstanding leader of the Judiciary. The President commended Chief Justice Anin-Yeboah for his notable accomplishments, which should serve as an example for his successor.
President Akufo-Addo expressed, "Chief Justice Anin-Yeboah has shown exceptional leadership within the Judiciary. He has diligently protected the Judiciary, and his conduct has brought honor to the Judiciary and our nation. Not only has he continued the modernization of judicial activities, but his tenure has witnessed perhaps the most extensive infrastructure development in the Judiciary's history."
Chief Justice, replacing Justice Anin-Yeboah. In a related development, President Akufo-Addo recently informed Parliament of his decision to appoint Justice Gertrude Torkonoo as the new in the Judiciary's history. In a letter addressed to Parliament, the President urged them to approve her appointment as soon as possible. In a letter addressed to Parliament, the President urged them to support her appointment as quickly as possible.
Earlier, in a letter to the Council of State, the President stated that Justice Torkonoo's appointment is aimed at avoiding any potential vacuum following the retirement of Justice Kwasi Anin Yeboah.
Parliament will vet the nomination of Justice Torkornoo before approval.
_
Source: Omanghana.com