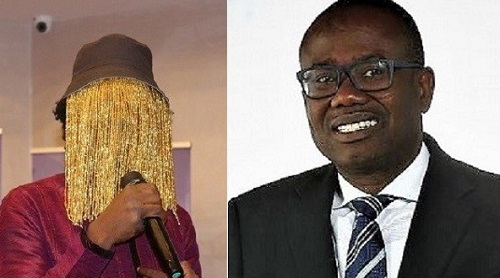 The Accra High Court has issued an order for investigative journalist Anas Aremeyaw Anas to provide testimony in the trial of former Ghana Football Association President, Kwesi Nyantakyi, in an open court setting.
However, Justice Marie Louise Simmons, presiding over the court, has permitted Anas to conceal his identity during his testimony. As per the court's ruling, Mr. Nyantakyi will be given the opportunity to view Anas' face in private before the journalist testifies openly in court.
Today, Justice Simmons delivered this ruling in response to a request made by the prosecution for Anas to testify in camera.
Legal representatives for Mr. Nyantakyi opposed the application and urged the court to allow Anas to testify openly with his face exposed.
In her ruling today, Justice Simmons granted the application partially, stating that Anas has previously been seen wearing beads as a mask in public, indicating that there is no issue with him testifying publicly while wearing his beads mask.
_
Source: Omanghana.com