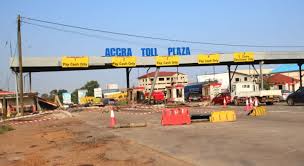 The National Democratic Congress (NDC) has criticized the police for the arrest of Persons with Disabilities (PwDs) who were protesting at the Ministry of Roads, demanding unpaid arrears. The protestors, members of the Ghana Toll Workers Union, were picketing the Ministry due to the government's failure to reassign them, as promised, following the abolition of toll collection in the 2021 budget.
Despite assurances of a monthly stipend until reassignment, the government did not fulfill its commitment, leading to the protest. The police arrested the demonstrators and took them to the Accra Central police station.
In a statement signed by NDC Communications Director, Kakra Essamuah, the party condemned the arrests, likening them to adding "salt to injury" and describing them as a dark blot on the government's human rights record. The NDC accused the Minister of Roads of ordering the arrest to avoid engaging with the people with disabilities.
The NDC pledged to closely monitor the situation and demand justice for those arrested, emphasizing its mandate to hold the government accountable.
Source:Omanghana.com