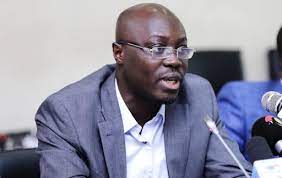 In a surprising turn of events during the ongoing trial of the notorious €2.37 million ambulance saga, former Health Minister Alex Segbefia declined to testify as the third witness, leaving the court and prosecution stunned.
The absence of Mr. Segbefia, who was slated to be the third witness, was noted by Minority Leader Casiel Ato Forson. Edudzi Tameklo, the lawyer representing Ato Forson, informed the judge that they would not be calling any additional witnesses, effectively concluding Dr. Ato Forson's defense. Subsequently, the second accused, Dr. Sylvester Anemana, former chief director of the Health Ministry, began his defense in the Financial and Economic Court 2.
The judge allowed Dr. Anemana to proceed with presenting his defense since the first accused had completed their case. There was no objection to Dr. Anemana's witness statement from the lawyers representing the first and third accused, enabling state attorneys to cross-examine him.
In his witness statement, Dr. Anemana asserted that he had moved to the Ministry of Environment after leaving the health ministry and had no involvement in the procedures leading to the ambulance acquisition. He claimed to have left the state before the ambulances were purchased and expressed doubt that the state would incur losses on a contract that had not been executed. Additionally, he refuted the claim that Ato Forson was the Deputy Minister of Finance when he signed the contract letters for exclusive sourcing, challenging the lawyers' objections to his involvement in the agreement.
Lawyers for the first accused maintained throughout the cross-examination that Ato Forson had no role in the deal, strengthening their case. Notably, the third accused's lawyers informed Dr. Anemana that the €15.8 million used for the ambulances was a loan obtained from Stanbic.
Source: Omanghana.com