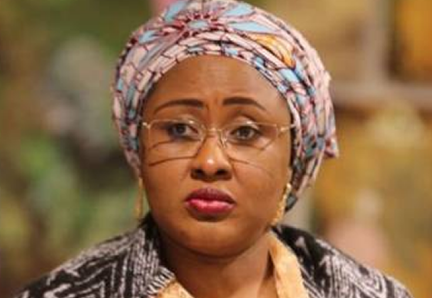 The newly inaugurated N21 billion Presidential Wing of the State House Medical Centre will put an end to future Presidents and their family members seeking medical treatment abroad, according to Aisha Buhari, the First Lady. Aisha expressed this during the commissioning ceremony of the facility, which took place on the premises of the Presidential Villa in Abuja on Friday. She shared that the idea of a Presidential Wing first came to her in 2017 after her husband, President Muhammadu Buhari, had an extended medical stay in London.
In May 2017, President Buhari traveled to London for medical treatment, which lasted for 104 days, marking his most prolonged absence from office since assuming power. With the completion of the Presidential Wing, Aisha Buhari stated that Nigerian Presidents and their family members would only need to bring medical experts to Abuja to assist their colleagues rather than embarking on costly trips abroad.
Aisha expressed her satisfaction and fulfillment: "I'm quite happy, feeling fulfilled. Though we are leaving, we thank God the project has come to reality." She revealed she had advocated for this project for six years, emphasizing the availability of medical experts in Nigeria and the need for a suitable platform. Currently, the hospital meant to serve the First Family caters to approximately 35,000 individuals, which she deemed excessive. Hence, her insistence on establishing a VIP Wing near the presidential villa.
Aisha Buhari stressed that the Presidential Wing is specifically designed for the health and wellness of the First Family, eliminating the necessity for them to seek medical care abroad. Instead, they can now bring in experts to assist locally. She stated, "So, no need for any leader to spend months and months abroad because of healthcare."
_
Source: Omanghana.com