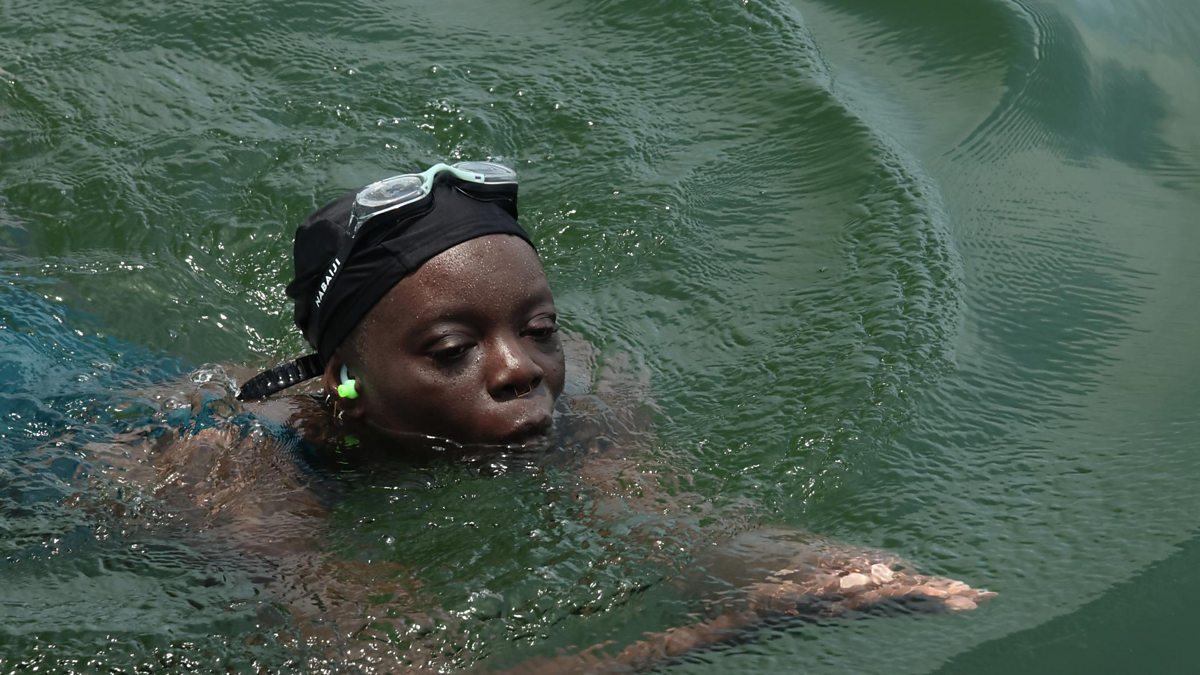 Yvette Tetteh, an athlete and activist of Ghanaian-British descent has achieved a remarkable feat by successfully becoming the first person to swim across the Volta River.
Covering a distance of 450 kilometers, Yvette embarked on her swimming journey from Buipe to Ada. This incredible accomplishment now holds the record for the longest-documented swim in Ghanaian history and is unlikely to be surpassed for years to come.
Yvette and the dedicated team from The Or Foundation undertook this expedition to raise awareness about the detrimental effects of waste colonialism on ecosystems.
Upon completing this historic swim, Yvette was greeted with a joyous celebration featuring lively drummers and dancers along the banks of the Volta River.
Reflecting on the expedition, Yvette shared, "The journey began in Buipe on March 7, facing the formidable challenge of launching our locally manufactured aluminum research vessel into the water. As we fondly call ourselves, the Swim Team navigated the Black Volta and ventured onto the Volta Lake, making stops in towns and villages along the way. Rising waters have affected many of these communities, some even absent from common maps." She added, "We spent several days in Yeji replenishing our supplies and enjoying some creature comforts, like haircuts, before continuing towards Kete Krachi and Tapa Abotoase for minor boat repairs. From there, we pressed on, swimming towards Kpando and Akosombo."
After enduring countless challenges, Yvette and her team's unwavering determination ultimately paid off as she completed the historic swim across the Volta River on Thursday, May 18, 2023.
_
Source: Omanghana.com