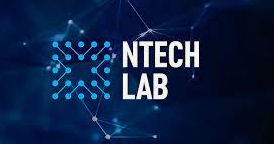 The founders of NtechLab, a leading Russian artificial intelligence (AI) company, announced their resignation in 2021, citing concerns over the use of their technology in projects in Russia.
NtechLab was founded in 2015 by Artem Kukharenko and Alexander Minin, and quickly rose to prominence for its facial recognition technology. The software is currently used by public transport systems, law enforcement agencies in Russia, as well as several other cities around the world.
However, Kukharenko and Minin announced their resignation in a public statement, saying they could no longer continue working for the company due to its involvement in projects that they believed were unethical.
According to the founders of NtechLab, their goal for using their technology was to make the world a better place. That said, they can't ignore that the technology is being used against their values and beliefs.
It is widely believed their resignation may be related to the use of NtechLab's facial recognition technology by the Russian government.
The government has increased its surveillance capabilities, including the installation of thousands of cameras in public spaces.
Kukharenko and Minin said they plan to continue working in the technology sector, but will focus on projects that align with their values.
The two founders believe that technology can be a force for good, but only if it is used responsibly.
_
Souce:Omanghana.com/SP