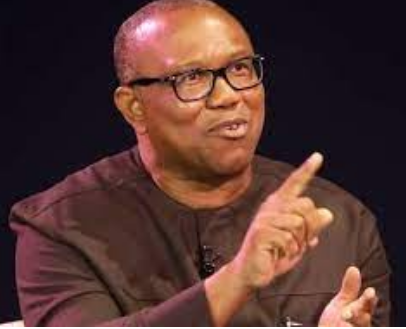 Peter Obi, the presidential candidate of the Labor Party, has strongly denounced the brutal killings of two United States Embassy staff members and two police officers in Anambra state. The incident occurred in the Ogbaru Local Government Area of Anambra while the Embassy staff were carrying out a humanitarian mission in the state on Tuesday.
Expressing his condolences, Obi took to Twitter to extend his sympathies to the families of the deceased, the United States Embassy and other international charitable organizations involved. In a series of tweets on Wednesday, he expressed his outrage at the reprehensible act, emphasizing the gravity of someone losing their life while selflessly engaging in charitable work for a people and nation in need.
Obi highlighted the connection between the alarming rise in crime rates within the community and country and the escalating levels of poverty and unemployment among the youth. Young people become susceptible to negative influences when they are left idle for an extended period, which he attributed to the prolonged failure of leadership over the years. He stressed the urgent need for a shift from a consumption-oriented mindset to one focused on productivity as a means of redemption.
Obi called upon the security agencies to leave no stone unturned in their efforts to apprehend the perpetrators of these heinous and detestable acts, ensuring they face the full force of the law.
_
Source: Omanghana.com