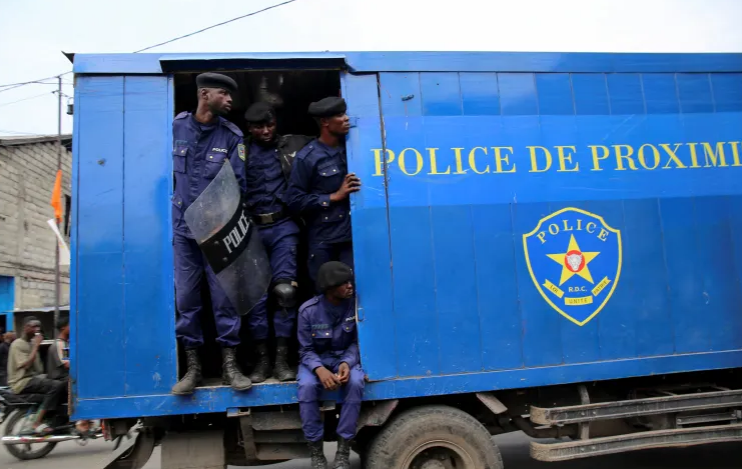 The government expresses shock and starts an investigation as the opposition brands the killing as a "political assassination." Officials have confirmed the tragic death of Cherubin Okende, a former transport minister and member of parliament representing one of the Democratic Republic of the Congo's (DRC) major opposition parties. This incident has heightened tensions in the lead-up to the upcoming national elections scheduled for December.
A video circulating on social media depicts the lifeless body of Cherubin Okende inside his vehicle in the capital city of Kinshasa, with bullet holes visible. Okende, a member of Moise Katumbi's party, a prominent opposition politician running for the presidential election, voiced his concerns about the incident. Katumbi called it a "political assassination," emphasizing the need for independent investigations to uncover the truth behind this horrendous crime and prevent attempts to silence the opposition.
Ensemble pour la Republique, Katumbi's party, stated that Okende was abducted from the parking lot of the Constitutional Court in Kinshasa. According to a close source, Okende had recently submitted a response to a court summons before the incident occurred. Party officials later discovered his body in his car on one of the capital's main roads.
In response, the presidency expressed deep sorrow over Okende's death, calling it a "tragic event." They urged a thorough investigation to uncover the complete truth and ensure that those responsible for this heinous act face consequences.
Patrick Muyaya, the government spokesman, conveyed via Twitter that the government was profoundly shocked by the assassination and promptly ordered an investigation into the matter.
Cherubin Okende resigned from the government in December, coinciding with Katumbi's departure from the ruling coalition and his announcement to challenge President Felix Tshisekedi in the upcoming elections. Political tensions have escalated as the vote approaches, with several prominent opposition figures, including Katumbi, alleging the electoral authority's intentions to conduct a fraudulent poll. In late May, Congolese soldiers arrested one of Katumbi's advisers, Salomon Kalonda, on charges of illegal firearm possession and conspiracy to overthrow the government. Kalonda vehemently denies these accusations.
News of Okende's death triggered small-scale anti-government demonstrations in Kinshasa, with protesters setting tires ablaze and chanting "assassin."
The European Union ambassador to the DRC and the United Nations peacekeeping mission in the country joined in condemning the murder.
_
Source: Omanghana.com