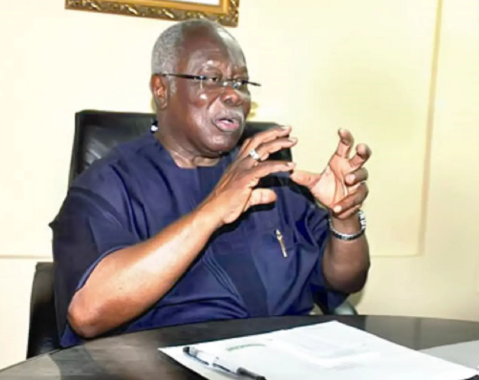 Bode George, a prominent member of the Peoples Democratic Party (PDP), has urged individuals who are defecting from the party to reconsider their decision to prevent the party's downfall.
In an interview with Arise TV on Wednesday, Chief George emphasized the importance of PDP members staying united and finding solutions to the party's challenges.
Recently, a faction within the party known as the G5 held meetings with President Bola Tinubu at the state house in Abuja. Additionally, Nyesom Wike, the former governor of Rivers State and a vital member of the G5, also met with the President on multiple occasions. These interactions have sparked speculation about the G5 members considering defying the All Progressives Congress (APC).
Addressing this issue, George expressed his concerns, stating that PDP members should not allow the party to fracture. He highlighted the ongoing court cases and the need to determine the rightful winner of the election, suggesting that attempting to reconcile all sides before the court's decision would be futile.
George advised those contemplating defection to exercise patience, citing the discord within the APC's leadership as evidence. He stressed the importance of resolving internal conflicts within the PDP, emphasizing that with a sincere commitment to the party and fear of God, any problem could be overcome.
In his appeal, George called upon all factions to safeguard the party's unity and prevent disintegration. He urged everyone involved to prevent the downfall of the PDP, emphasizing the significance of preserving the party's integrity.
_
Source: Omanghana.com