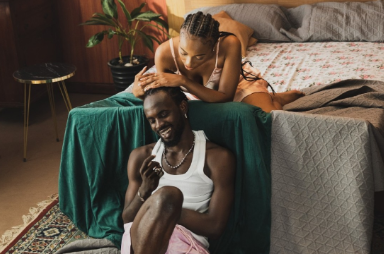 Musician Black Sherif has unveiled the visuals for his highly acclaimed track "Oh Paradise," which was featured on his album "The Villain I Never Was" during its initial release.
In this melancholic song, renowned for his hit single "Second Sermon," Black Sherif laments the loss of his beloved and expresses his profound grief. He admonishes her for departing while grappling with the acceptance and sorrow that accompany the passing of a loved one.
The music video, directed by David Nicol-Sey, portrays a young man who experiences immense pain in his first foray into love.
This video serves as a crowning achievement, celebrating the remarkable success of Black Sherif's debut album, "The Villain I Never Was," which hit the music scene in October 2022.
The album has firmly established Black Sherif as one of Africa's most influential and talented artists, solidifying his reputation as a creative force to be reckoned with.
It has garnered tremendous global streaming figures, positioning him as the most streamed Ghanaian artist of the year on Spotify and the most streamed artist across all platforms on the popular African streaming service, Boomplay, accumulating approximately one billion digital streams.
_
Source: Omanghana.com